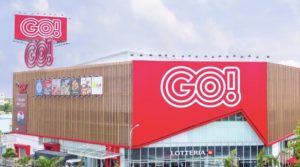 Thailand's Central Group unveils US$825m Vietnam expansion plan
Thai retail conglomerate, Central Group, is to invest US$825.3 million in Vietnam during the next five years as it further expands its presence in one of Southeast Asia's fast-growing retail markets.
The investment is aimed at helping the group reach US$2.7 billion in sales in Vietnam by 2026 and build a presence across 55 provinces. Central Retail said it aims to double its omnichannel sales penetration to 15 per cent and become the leading omnichannel platform in food and property in the country.
"In 2012, Central Retail began investing in Vietnam as it saw the potential and opportunities in the market," said Olivier Langlet, CEO of Central Retail Vietnam. "We have achieved leaping growth from a position of strength, which is a result of the company's vision to grow sustainably and elevate the quality of life in every market we operate in."
Vietnam's retail sales last month rose by 27 per cent year on year, marking the seventh straight month of improvement in retail trade and the strongest pace since April last year, according to the General Statistics Office of Vietnam. That figure in part reflects a low base given much of the country was in Covid lockdown in June last year.
Central Retail currently has 350 malls and stores in the country, covering 1 million sqm of gross floor area.
Source: https://insideretail.asia/2022/07/12/central-group-unveils-us825m-vietnam-expansion-plan/