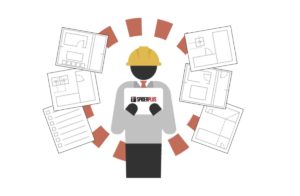 Japan's SpiderPlus & Co. To Digitize Southeast Asia Construction Industry
SpiderPlus & Co., the first construction tech company to go public in Japan, is eyeing expansion into Southeast Asia with the English version of its SPIDERPLUS app.
Through its drawing and field work management application, the company's goal is to digitize the construction industry and improve on-site productivity across the region.
Serving over 80% of major construction players in Japan, SpiderPlus & Co. had rather humble beginnings. With scissors, bread knives and other tools in hand, founder Kenji Ito began the business offering thermal insulation services some 20-odd years ago. "Having spent decades working in construction, I realized that the industry was lagging in the adoption of technology," said Mr. Ito. "There was a strong need for a shift from manual documentation to digitalization to reduce the workload for those on site." Ito and his team put their years of building experience into developing an easy-to-use field management app for their clients. In 2011, the company released the first version of SPIDERPLUS and started offering general contractors and specialty contractors cloud-based subscription services. Today, the app has amassed over 50,000 users throughout Japan, allowing the company to go public in March 2021.
Thanks to its customizability, SPIDERPLUS's client base has expanded beyond construction companies, with the app becoming increasingly popular among property developers and plants. Used in large-scale projects to connect developers, general contractors and sub-contractors, the app streamlines operations by allowing users to conduct inspections, share information and monitor the progress of work in real time. With multiple parties involved in a construction project wanting to share the same tool to achieve productivity, this has helped drive the company's growth.
Last year, SpiderPlus & Co. released the English version of SPIDERPLUS after receiving requests from Japanese clients active in Southeast Asia. "Some of our long-term clients have building projects in Thailand, Indonesia, Vietnam, the Philippines, Malaysia and Singapore, and they wanted to bring SPIDERPLUS with them. Therefore, we did our part –
following our clients to these markets was an obvious step to us," Mr. Ito said. "We're also eager to work with local property developers and builders in the region to understand the unique challenges they face so we can customize our app's functions to their needs. Even in countries with lower labor costs than Japan, companies are always looking for ways to improve on-site productivity."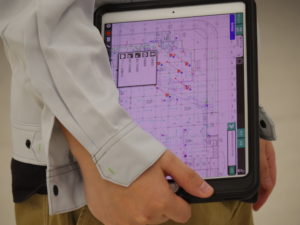 SpiderPlus & Co. is planning to offer a two-month trial to a limited number of property developers and construction companies in Southeast Asia. It hopes to customize features suitable for individual markets based on the feedback gained through these trials.
"We've always listened to our clients and will continue to grow with them," said Mr. Ito, who explained that the "& Co." in the company's name refers to its clients.
The standard features of SPIDERPLUS offer drawing management and photo documentation, file viewing/sharing and reports. Options for different types of specialty contractors will also be rolled out to Southeast Asia in the coming year.
For more information, please contact akira.kitano@spiderplus.co.jp.