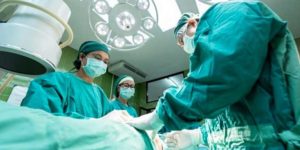 Thailand Government hospitals permitted to charge Retirees and expats more than Thais 
Foreigners who receive medical treatment or services at a government hospital in Thailand may pay significantly more than Thai nationals and those from neighbouring countries under new guidelines.
According to the guidelines published in the Government Gazette on 30 August, a new tiered pricing structure will come into effect from 30 September 2019.
The pricing structure separates foreign patients into three groups:
1.Foreigners from neighbouring countries (including Laos, Burma, Cambodia, Vietnam)
2.Foreigners working or studying in Thailand (Non B, ED, M)
3.Foreign retirees and tourists (Non O, TR, VOA)
Under the new pricing structure foreigners from neighbouring countries have relative parity with Thai nationals when it comes to what they are charged for treatment.
However, foreigners who work or study in Thailand look set to be charged significantly more, while retirees and tourists will be charged more than any other group.
Details of the new pricing structure were spotted by Thaivisa members on Sunday.
On Monday, Coconuts Bangkok listed some examples of where retirees and tourists will be charged double that of a Thai national for treatment.
Under the new guidelines, a Thai national would pay 160 baht for a HIV test, where as retirees and tourists would be charged 320 baht, Coconuts reported.
The new guidelines were published in the Government Gazette.
The first four pages define which group a foreign patient is categorised under and also explains that prices listed are the "maximum charges or ceiling price" for services.
The document would also suggest that pricing is ultimately determined by each hospital as to how much patients are charged.
However, the new guidelines would appear to give hospitals legal scope to charge foreign patients more than Thai nationals or those from neighbouring countries for the same treatment.
The news comes after the National Anti-Corruption Commission (NACC) in August announced it will hold an inquiry into a hospital in Prachuap Khiri Khan province following complaints from a Dutchman who said he was overcharged for treatment because he was a foreigner.
The man, who had launched a four year campaign for justice, received treatment for cancer. He claimed he was forced to pay a 300 baht service fee for each treatment, when a Thai person receiving the same treatment would be charged just 50 baht.
Source: https://forum.thaivisa.com/topic/1121702-dual-pricing-retirees-and-expats-may-be-charged-more-at-thai-govt-hospitals/