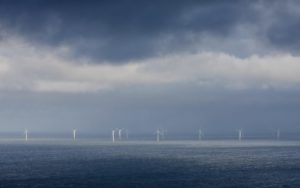 Will the outbreak of Coronavirus derail Thailand's Energy Renewable Sector progress?
Thailand's Renewable Energy Sector has experienced a two-decade of development and has longed for Thailand 4.0. However, will Coronavirus pandemic slow down their plans?
The outbreak of the Coronavirus pandemic has forced the majority of economies to go into a partial or total lockdown, resulting in the suspension of strategies meant to help in development. Thailand is among the nations hit hard by the pandemic.
It seems like the pandemic waited for the right time to strike, especially for Thailand, as it was just harvesting the achievements of a national strategy. The central goal of that strategy was to remove the fundamental income bait and steer the entire economy into high generating status. The policy also aimed at attracting over THB 203. 4 billion investment from foreign investors. Among the S-curve sectors, renewable energy is one of them. Currently, the renewable energy sector experiences uncertain short, standard, and long-term future.
Covid-19 could be an excellent opportunity for progress and not slow down.
Currently, the renewable energy sector experiences slowed progress. Those projects in development will be carried out as a choice until the government will lift lockdown restrictions.
When stakeholders' confidence goes back to the market, there will be a probable improvement in the current projects in progress and conclude on the final investment strategies, which went into a delay because of Coronavirus.
Thailand's Renewable Energy trends before the outbreak of Coronavirus
The national strategy of Thailand had aimed at becoming a high-income, a value-oriented economy that operates on parallel to its carbon thresholds. Last year, the Thailand government and the National Energy Policy Council implemented the Power Development Strategy after taking much time on revision.
The Power Development Plan entails the aims of Thailand becoming a zero-carbon emission state, having renewable sources of energy, registering 30% of the energy mix. When the strategy undergoes implementation, the whole process will need 56,431 megawatts of the new power production capacity, giving investors a golden opportunity.
Electricity General Authority of Thailand will carry more missions. The pilot project is one of them being the pilot, where the hydro floating power scheme will be set up to facilitate the process of implementation. The project will incorporate the hydropower and solar system that has an output of 45 MW.
However, natural fuel is still prevalent in Thailand's main productions; thus, dwindling local gas reserves will probably consider reinvesting in renewable projects.
Source: https://themarketcorrespondent.com/will-the-outbreak-of-coronavirus-derail-thailands-energy-renewable-sector-progress/