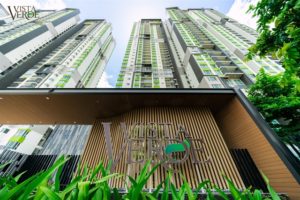 Vietnam's Real-estate developer CapitaLand named one of world's most sustainable corporations
HCM CITY — Real-estate developer CapitaLand has been recognised as one of the world's most sustainable corporations for the third consecutive year.
The company was ranked 63rd in the 2020 Global 100 "Most Sustainable Corporations In The World" index by Corporate Knights Inc.
This is the company's eighth inclusion in the prestigious index.
The analysis of the financial performance and age of the 2020 Global 100 companies also demonstrates that top sustainability performers tend to last longer and perform better for investors than comparable companies.
Lynette Leong, chief sustainability officer for CapitaLand Group, said: "Sustainability is at the core of what we do. This global recognition affirms CapitaLand's efforts in sustainability and responsible growth. Our triple focus on doing well, good and right, will continue to guide us as we work towards the continued creation of long-term value for CapitaLand's stakeholders.
As one of Asia's largest diversified real estate groups, CapitaLand can effect a greater positive influence through our enlarged portfolio and operations. We remain focused on contributing to the environmental and social well-being of the communities we operate in."
The Global 100 index is determined by analysing the sustainability and financial performance of 7,395 global corporations with over US$1 billion in revenue. Only 18 companies in Asia have made the rankings.
Rankings are based on publicly disclosed data without submissions from corporations. Corporations are first screened for their sustainability disclosure practices, financial health, product categories and behaviour, and financial sanctions.
The shortlisted corporations are then scored against a set of 21 key performance indicators, covering resource management, employee management, financial management, clean revenue and supplier performance.
Toby Heaps, CEO of Corporate Knights, said: "CapitaLand achieved this strong result due to top quartile performance for linking executive compensation to sustainability targets, and high clean revenue exposure generated from its green real estate portfolio. Investing in sustainability makes good business as the energy transition speeds up and investors signal their hunger for companies to lead on sustainable practices. The Global 100 index is proof that companies can serve the needs of society and continue to achieve financial growth."
CapitaLand Limited (CapitaLand) is one of Asia's largest diversified real estate groups. Headquartered and listed in Singapore, it owns and manages a global portfolio worth over S$131.7 billion as of September 30 2019.
CapitaLand Vietnam is a business unit of CapitaLand, one of Asia's largest diversified real estate groups.
After 25 years of operation in Viet Nam, CapitaLand's portfolio in Viet Nam comprises two integrated developments, close to 8,600 quality homes across 15 residential developments, two retail malls, and one business park, as well as more than 7,000 lodging units in 28 properties across nine cities including HCM City, Ha Noi, Hai Phong, Halong, Hoi An, Da Nang, Binh Duong, Cam Ranh and Nha Trang. — VNS
Source: https://vietnamnews.vn/economy/591833/capitaland-named-one-of-worlds-most-sustainable-corporations.html