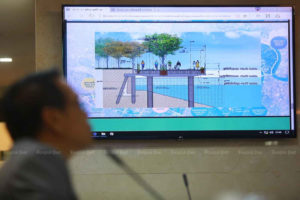 Thailand's Administrative Court calls halt to Bangkok Metropolitan Administration's Chao Phraya river promenade project
06 February 2020
The Administrative Court on Wednesday ordered the Bangkok Metropolitan Administration (BMA) to halt development of a 57-kilometre promenade along the Chao Phraya River.
The court ruled that given its size and purpose, the project is classified as a building and falls under Section 4 of Buildings Control Act 1979. Projects under this law are required to submit a blueprint prior to development — which City Hall never did.
The BMA, however, regards the project as a river pier under the Harbour Act, which spares the city administration the lengthy process of submitting a blueprint for approval.
In its ruling, the court argued the structure would affect transport on the river.
The promenade would extend into the river, with platforms 6-10 metres wide running for 28.5 kilometres along both banks, according to current plans.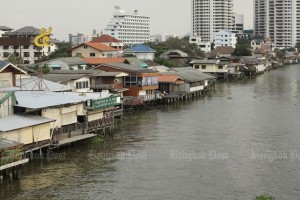 A budget of 8.3 billion baht has been earmarked for the project. Construction has yet to start, but the BMA has already spent several hundred million baht evicting riverside communities.
The court on Wednesday said the project should be classified as a building as it would serve various purposes, including bicycle riding, exercising, entertaining and sightseeing.
The ruling came after a group of professionals, the Network of Town Planners for Society, called on the court to intervene.
Source: https://www.bangkokpost.com/thailand/general/1851329/court-calls-halt-to-bmas-river-promenade-project