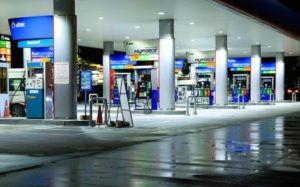 Thailand´s fuel retailer PTT Plc is expanding its service station offer with plans to open large budget hotels at 50 gas stations in five years
PTT, with a network of 1,400 sites, still has to choose the hotel chain that will be in charge of developing the project. Construction of the hotels, which would have up to 70 rooms each, will start next year.
Auttapol Rerkpiboon, PTT's senior executive vice-president for oil business, informed that the company had identified 50 gas stations with potential to develop hotels, reports the Bangkok Post.
The target group is frequent travellers that need accommodation on each trip, such as salespersons and others. PTT would consider making special packages for those groups, according to Rerkpiboon.
PTT´s budget hotels at gas stations would include 24hour food and beverage supplies from convenient stores and coffee shops within the service station area.
Source: http://www.petrolplaza.com/news/industry/MiZlbiYyMDE1NiYmMSYzMCYx