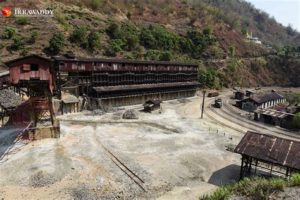 Residents Refuse to Move for Australia-Myanmar Joint Venture Mine
Yangon — Residents living near the Bawdwin mine — which was once one of the globe's largest sources of lead and an important source of silver and zinc — have refused to move to make way for more mining.
The Bawdwin Joint Venture (BJV) Co Ltd is planning to resume operations at Bawdin, about 22 km from Namtu in northern Shan State.
The joint venture includes two domestic companies – EAP Global Mining Co Ltd and Win Myint Mo Industries Co Ltd which have a 24.5 percent of stake each – and Australia's Myanmar Metals Limited with a 51 percent stake.
Between around 1412 and 1850, the Chinese controlled the Bawdwin region and mined silver before British colonialists arrived and took the land.
In the early 1890s, Bawdwin was developed into the world's largest source of lead under Herbert Hoover, then a mining engineer who later became the 31st president of the United States in the late 1920s.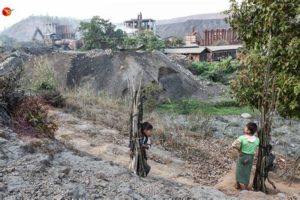 Hoover, while searching for mineral deposits, reportedly found the footprints of a tiger close to the source of what would become a massive mine, descending 12 levels and 300 meters underground. The place became known as Kya Sa Khan, meaning tiger camp.
Coffey-Valentis, which is conducting environmental and social impact assessments of the mine, met residents last week, saying that they might have to relocate when operations are approved by the Myanmar Investment Commission.
"This is our ancestral home and we don't want to move. But it seems that we have to relocate if there are orders from the authorities," said U Aung Kyaw Win, a Bawdwin village-tract administrator.
BJV was established in 2018. Win Myint Mo is mining in the area with a valid license.
U Aung Kyaw Win said representatives of BJV held meeting with villagers in 2019, 2020 and last week. BJV reportedly said 350 Bawdwin residents would have to relocate when the project begins, without providing details of the relocation plan.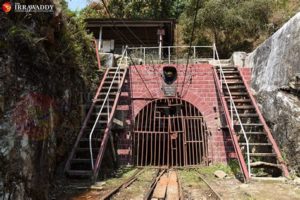 "We don't want to move. But if it will serve the interests of the people, government and companies, we will move. But they will have to provide us with houses," said resident U Myint Oo.
U Eaindasara, an abbot in Bawdwin, said his monastery will be relocated. "We have been here for 40 years. We are sorry that we have to move."
The company said there are mineral deposits beneath the village and villagers have been informed that they would have to move by 2023, said the monk.
Lower House lawmaker Nan Kham Aye of Namtu Township said representatives of BJV had met her three times. She has asked the company to pay for the relocation, provide sources of livelihood and take responsibility for the possible impacts of mining on air and water quality.
According to the BJV website, it will seek government approval and invite tenders for preparation, design and construction work during the 2021-22 financial year, relocation of residents and developing infrastructure in 2022-23 and start extracting around the end of 2023.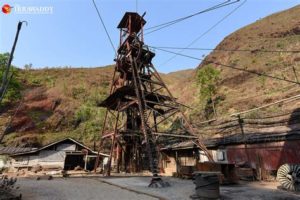 BJV will have a mining concession for 13 years, operating open-pit mines across 3,800 hectares.
The Irrawaddy was unable to contact the Ministry of Natural Resources and Environmental Conservation for a comment.
Translated from Burmese by Thet Ko Ko
Source: https://www.irrawaddy.com/news/burma/residents-refuse-move-australia-myanmar-joint-venture-mine.html