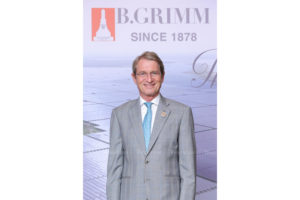 Reshuffle at B.Grimm Power's helm, appoints Harald Link as its new president
Move focuses on expansion abroad
The board of directors of B.Grimm Power Plc (BGRIM) has appointed Harald Link as its new president, part of a reshuffle of top management as its executive committee is tasked with driving expansion of the company's power and natural gas businesses overseas.
Mr Link, who has served as chairman of B.Grimm Group and BGRIM, succeeds Preeyanart Soontornwata, who the board has appointed as vice-chairwoman and director of the executive committee of BGRIM.
By assuming the new roles, Ms Preeyanart has vacated her position as BGRIM president. The move will enable her to devote her efforts to focusing on the expansion of BGRIM's international businesses, which call for finalising power sale agreements of over 3,000 megawatts next year and the launch of a liquefied natural gas (LNG) venture.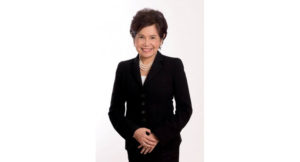 Earlier this year, BGRIM was granted a licence by the Energy Regulatory Commission to import 650,000 tonnes of LNG annually under the state's plan to liberalise trade.
Mr Link has over 33 years of experience as chief executive at B.Grimm and has been the founder and first chief executive as it grew from the first greenfield industrial power plant in Amata City in Chon Buri to Thailand's key power firm with combined capacity of 3,628MW.
He helped the company expand its business into solar, wind and hydro energy in seven countries, along with his initiative to build Southeast Asia's largest solar plant in Vietnam.
BGRIM has been expanding its presence both at home and abroad to realise its target of increasing its combined installed generating capacity to 7,200MW by 2025. The company has been actively raising its overseas profiles in Vietnam, Laos, Oman, the Philippines and, most recently, Cambodia.
The firm's unit Ray Power completed its projects for its 39MW solar farm in Cambodia. It is set to begin operations this month as planned, despite the impact of the pandemic and floods. This will be the only solar farm to start commercial operations in Cambodia in 2020.
Source: https://www.bangkokpost.com/business/2036667/reshuffle-at-bgrims-helm