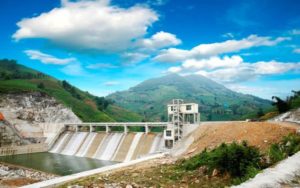 Nexif Energy acquires 49-MW Song Giang hydropower project in Vietnam
Nexif Energy said Monday it has taken a 94% stake in Song Giang Hydropower JSC, which owns a 49-MW hydropower project in the Khanh Hoa province of Vietnam, for an undisclosed amount.
The project comprises the 37-MW Song Giang 2 hydropower plant, which has been in operation since December 2014, and 12-MW Song Giang 1 hydropower plant, which is under construction and due for completion in the second quarter of 2021. The two run-of-river hydropower plants form a cascade on the same river.
Together the plants will generate enough power to supply 74,000 households and save about 110,00 tonnes of carbon dioxide (CO2) emissions a year, according to the announcement.
The deal expands the company's portfolio in Vietnam, where it owns the 29.7-MW Coc San hydropower plant in Lao Cai province and wind power projects under development in Ben Tre and Soc Trang provinces, Nexif Energy said.
Nexif Energy is a joint venture between Singapore-based independent power management company Nexif and private equity firm Denham Capital. It was formed in August 2015 to develop, finance and realise conventional and renewable power projects across Southeast Asia and Australia.
"This agreement represents a significant milestone in our plans to invest in a portfolio of more than 1,000 MW of renewable and dispatchable generation projects in Asia and Australia by 2021," stated Saurabh Anand, Denham Capital's managing director.
Source: https://renewablesnow.com/news/nexif-energy-acquires-49-mw-hydropower-project-in-vietnam-680601/