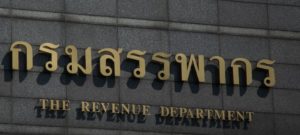 New Revenue Dept link to Immigration set to make life easier for Foreigners working in Thailand
The Revenue Department has announced that as of Wednesday foreigners working in Thailand no longer need to visit them.
They have set up a link with the Immigration Bureau to share data.
Foreigners who need to present tax documents for the purpose of renewing and extending work visas can go to www.rd.go.th and follow the relevant links.
They will be asked to allow their consent for documents to be shared as well as some other clerical matters.
Sommai Siriudomset said that this was all part of helping foreigners working in Thailand and they would no longer need to attend the revenue department in person. It can all be done online.
Source: Thaivisa & Voice TV