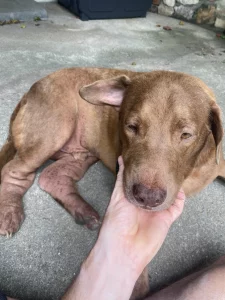 Do you want to help to save 10,000 street dogs in Thailand?
Came across and really look forward to reading Niall Harbison's daily twitter updates where he's doing wonderful stuff feeding 80 street dogs every day, caring for them, sterilizing them, etc.
Apart from his daily help, he has some great ideas how to push the project forward to the next level.
If you would like to help, check out:
https://niallharbison.substack.com/p/how-can-i-help?s=09