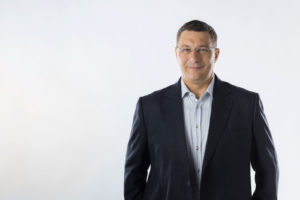 CR3 Appoints New CEO to Lead its Next Phase of Transformation and Growth
 CR3 Group ("CR3″), a leading provider of energy engineering solutions serving world-class customers in energy production, chemical processing, power and other asset-intensive industries, today announces the appointment of Roberto Beneventi as its new CEO, effective from 3 July 2023.  Roberto succeeds Mark Stansfield, who will join the Board as Executive Director after 15 successful years as CEO of CR3.
Roberto joined CR3 in 2022 after previous senior roles with Weatherford International, Franks International, and Bumi Armada.  In those roles, he oversaw operations in the Asia Pacific, the Middle East, the CIS Region, and Europe.  During his tenure as Chief Operating Officer, Roberto has worked closely with the entire CR3 leadership team to develop strategic growth plans.
Kyle Shaw, Executive Chairman of CR3, said: " Roberto has brought a wealth of industry strategic and leadership skills to CR3, and I am delighted that he will be the new Chief Executive Officer of CR3.  The Board has been impressed with his value-creating impact over the past year.
"As the energy engineering industry undertakes a major evolution towards decarbonisation and enhanced safety, CR3 is at the forefront of leading this transformation.  The Board believes Roberto is the right person to lead CR3 through the next phase of transformation and growth.  And importantly, I would like to thank Mark on behalf of the Board for his outstanding contribution and service to the company over the past 15 years."
"I am truly honoured to accept this new challenge as the new CEO of the CR3 Group," said Roberto.  "It is a great privilege for me to have the opportunity to lead a company with such a rich history.  I want to thank the Board of Directors for placing their trust in me to take the group to even greater heights over the coming years.
"I would like to thank the outgoing CEO, Mark Stansfield; working alongside him has been a great experience, and his guidance and instruction have been invaluable.  Mark's leadership and industry foresight has enabled CR3 to achieve unrivalled growth and success, and I am fortunate to have the chance to continue building this organisation upon his legacy."
Outgoing CEO Mark Stansfield said: "Roberto brings to CR3 a wealth of experience as well as the drive and clear vision to achieve the significant growth envisaged in CR3's business plan.
"After working with Roberto as COO of CR3 for the last year, we are confident he will take CR3 to the next level.  His strong emphasis on creating effective teams and delivering safe, high-performance projects for customers and his entrepreneurial spirit will contribute to CR3's future successes.  I encourage everyone to join me in wishing Roberto every success in this challenging new role."
# # #
About the CR3 Group
Established in 1991, the CR3 Group (formerly CR Asia Group) provides energy engineering solutions to customers through its permanent facilities in Thailand, Singapore, Malaysia, and India.  The CR3 Group is dedicated to becoming the leading provider of energy engineering solutions across Asia, serving world-class customers in asset-intensive industries such as energy production, chemical processing, and power.
For further information:
CR3 Group
Earl Brown
Group Marketing & Communications Manager
E: cocom@cr3.group