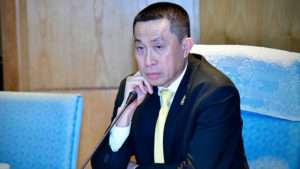 Construction of Phuket highway should kick-off by 2023 says Thailand's Transport Ministry
By The Nation
The construction of the Muang Mai-Koh Kaew Highway should begin by 2023, Transport Minister Saksayam Chidchob said.
The 22.4-kilometre highway, which is part of the ministry's project to ease traffic in Phuket, will link Phuket airport with Krabi and Phang Nga.
The design and environmental impact assessment for the highway has been completed, he said, adding that the construction is expected to cost Bt11.5 million, plus Bt11.1 billion for land reclamation.
The Highways Department believes the highway will be ready by 2025.
Source: https://www.nationthailand.com/business/30400926