CIArb Thailand Branch's Holiday Gathering at Royal Bangkok Sports Club on Monday 19 December 2022
The CIArb Thailand Branch is pleased to invite CIArb members and non-members to to celebrate the year-end with the revival of the traditional social gathering reunion at the Royal Bangkok Sports Club with distinguished speakers, former Branch Chair Professor Jayavadh Bunnag and former Senior Justice Vichai Ariyanuntaka, as well as guests of honour including Dr. Pasit Asawawattanaporn, Managing Director of the THAC, Judge Sorawit Limparangsri, Executive Director of the TAI, and Amornrat Saelim, General Manager of the ICC Thailand.
We hope to see as many of our members on this special occasion now that in-person events are allowed to catch up with old colleagues, familiar faces and make new connections. The event will take place on Monday 19 December 2022 from 6.30-9.30 pm at the Winning Post Room of the Royal Bangkok Sports Club (RSBC). The program and event details are attached in the flyer (see below).
CIArb member ticket fees are 1,000 THB and non-member tickets are at 1,400 (inclusive of international cuisine food stall buffet, wine and soft drinks).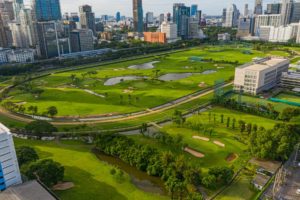 Please do feel free to invite your friends and colleagues. We would also be grateful if you could circulate and promote our event invitation so that we can unite members of the arbitration and ADR community during the holidays season.
Any queries can be directed at contact.thailand@ciarg.org.
We wish you a wonderful weekend and hope to see you all there soon.
With best wishes,
Vanina
(on behalf of the Thailand Branch Committee)
Dr. Vanina Sucharitkul, FCIArb
CIArb Thailand Branch Chair
FLYER: CIArb Holiday Gathering Invitation 2022