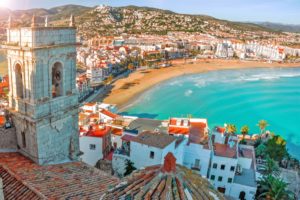 Best Cities for Expats 2021 – Ranked by Expats
Valencia in Spain is the best city for expats of 2021
The best cities for expats have been ranked, with Valencia in Spain taking the top spot. We take a look at the rest of the results
With more than 4.1 million members in 420 cities around the world, InterNations is the largest global community and a source of information for people who live and work abroad.
Their annual expat city ranking draws on data from a survey of over 15,000 expats representing 173 nationalities and living in 181 countries or territories. Valencia in Spain has been named the best city for expats in a ranking of 66 cities.
Which country has the cleanest air in the world?
Expats in Valencia claim to be particularly satisfied with the cost of living and the quality and accessibility of healthcare in the city. They also highlighted the local climate and the leisure options favourably.
Elsewhere on the Iberian Peninsula, Alicante, Lisbon, Málaga and Madrid all ranked among the top 10 cities. Expats in Alicante reported that they received a warm welcome and love the sunny climate while respondents in the Portuguese capital, Lisbon, described the city as a "sunny, safe and social place for expats".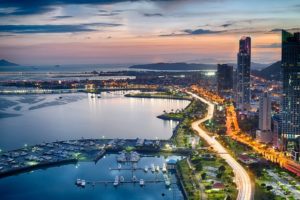 Panama City was the highest-rated non-Iberian city, followed by Singapore in fifth, Buenos Aires in seventh, Kuala Lumpur in eighth and Abu Dhabi in 10th.
NOTABLE INSIGHTS
Expats in Valencia are particularly happy with healthcare and the climate.
In Alicante, four-fifths of expats said they feel at home in the city.
Not a single respondent had anything negative to say about their personal safety in Lisbon.
Half of the top 10 cities are found on the Iberian Peninsula.
Singapore (5) is Asia's best city for expats.
Expats in Kuala Lumpur (8) generally find it "easy to settle in and on a reasonable budget".
Expats in Abu Dhabi (10) overwhelmingly reported the city is easy to relocate to and safe to live in.
Salmiya in Kuwait was ranked last with expats feeling overworked and homesick.
Expats in Seoul (64) said they found it particularly challenging to get settled in the South Korean capital.
Two Italian cities – Milan (63) and Rome (65) – are ranked in the bottom 10.
BEST CITIES FOR EXPATS
Participants were asked to rate 25 aspects of urban life abroad on a scale of one to seven.
The respondents' ratings were then consolidated to create 13 subcategories and four topical indices: Quality of Urban Living, Getting Settled, Urban Work Life and Finance & Housing. These were then aggregated in order to rank all 66 cities.
1 Valencia, Spain
Alicante, Spain
Lisbon, Portugal
Panama City, Panama
5 Singapore, Singapore
Málaga, Spain
Buenos Aires, Argentina
8 Kuala Lumpur, Malaysia
Madrid, Spain
10 Abu Dhabi, UAE
Graz, Austria
Sydney, Australia
Nice, France
Muscat, Oman
Doha, Qatar
Vienna, Austria
Moscow, Russia
Luxembourg City, Luxembourg
19 Ho Chi Minh City, Vietnam
20 Dubai, UAE
21 Shanghai, China
Auckland, New Zealand
Prague, Czech Republic
Basel, Switzerland
Barcelona, Spain
Dusseldorf, Germany
Amsterdam, The Netherlands
Lausanne, Switzerland
Frankfurt, Germany
30 Bangkok, Thailand
The Hague, The Netherlands
Brussels, Belgium
Hamburg, Germany
New York, USA
Tallinn, Estonia
Helsinki, Finland
Zurich, Switzerland
Mexico City, Mexico
São Paulo, Brazil
40 Toronto, Canada
Munich, Germany
Riyadh, Saudi Arabia
Budapest, Hungary
Berlin, Germany
Stockholm, Sweden
Copenhagen, Denmark
Cairo, Egypt
Geneva, Switzerland
Stuttgart, Germany
50 Athens, Greece
London, UK
Jeddah, Saudi Arabia
53 Tokyo, Japan
Istanbul, Turkey
55 Beijing, China
Cape Town, South Africa
56 Hong Kong, SAR China
Dublin, Ireland
Santiago, Chile
60 Johannesburg, South Africa
Paris, France
Nairobi, Kenya
Milan, Italy
64 Seoul, South Korea
Rome, Italy
Salmiya, Kuwait
Source: https://www.atlasandboots.com/remote-work/best-cities-for-expats/