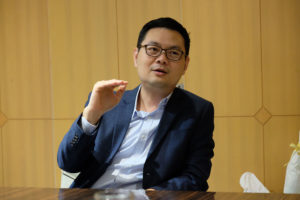 Wary of slow market, Eastern Star Real Estate delays project launches to 2021
Developer says demand remains but buyers are shy
After the continuous launching of new projects in the past few years, the emergence of the pandemic has led SET-listed developer Eastern Star Real Estate Plc (ESTAR) to take a more careful path.
To tackle an economic slowdown and sluggish property market that are likely to last until the end of 2021, the company must delay new projects from their earlier launch dates in 2020, said managing director Torsak Lertsrisakulrat.
Under these circumstances, it's necessary to monitor the property market situation closely in the fourth quarter, Mr Torsak said.
"Real demand remains, but customers are hesitant to buy a house due to shrinking confidence," he said. "The outlook worsened after the coronavirus pandemic."
At the same time, investment buyers in the condo market were already attracted by heavy discounts and tempting deals from completed, unsold units offered in the second quarter.
Eastern Star has two new condo projects worth a combined 4.3 billion baht awaiting development.
One will be a high-rise tower worth 2.5 billion baht near Pho Nimit skytrain station, an attractive location for white-collar workers in the Silom-Sathon area. The other will be a low-rise building worth 1.8 billion baht on Soi Yen Akat, targeting upper-income earners.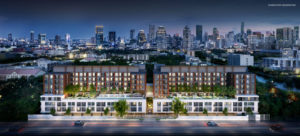 Both projects still need approval from an environmental impact assessment.
Eastern Star has two condo projects on hand with available units for sale.
To boost sales after the pandemic hit consumer sentiment, the company extended the down payment period for new buyers for an additional six months.
With a smaller amount of money to pay each month, the measure will help encourage new customers during the post-pandemic period amid unfavourable condo market sentiment.
"We adjusted strategy to reduce the customer's burden. If they survive, we will survive too," said Mr Torsak, 45, formerly executive vice-president of Pruksa Real Estate Plc. He joined Eastern Star in October 2016.
Despite slimmer profit margins, developers should adjust strategies for business survival, Mr Torsak said.
For single detached house and duplex house projects, Eastern Star will reduce the number of houses that are completed and available to align with sales rates. This strategy will help the company balance cash in with cash out.
Earlier this year, Eastern Star announced that it would launch a total of five new projects, including condos in Bangkok and low-rise houses in Rayong, worth more than 6 billion baht combined — the highest number and greatest value since its founding in 1989.
The company froze new project launches during 2015-17 before resuming with two projects a year in 2018-19.
During the first eight months of 2020, Eastern Star launched four new projects worth a combined 4.5 billion baht, but there will be no launches for the rest of the year.
Two of the launches were condo projects in Bangkok: Quintara Kynett Ratchada 12 on Ratchadaphisek Soi 12 and Quintara Phume Sukhumvit 39 on Sukhumvit Soi 39, which saw sales rates of 30% and 70% respectively.
The other two projects were for single detached houses and duplex houses on Burapha Phat Road in Ban Chang, Rayong with units priced at 3 million baht and 2 million baht, respectively, after earlier projects sold out last year.
Mr Torsak said residential demand in Rayong is likely to stay good after the extension of Motorway No.7 from Pattaya to Map Ta Phut was completed in May, shortening the drive from 2½ hours to two hours.
But Covid-19 made some potential homebuyers, including those working for big firms like SCG and PTT, delay their decision-making. They are renting instead while they wait for a recovery.
With the market slowdown, Eastern Star revised down the presales target from 2 billion baht to 1.6 billion baht, equal to the amount in 2018 but less than the 2 billion baht posted in 2019.
"If we are too aggressive until net profit gets hurt, business will not sustain itself," Mr Torsak said. "By the end of this year, many stimulus packages will be gradually expiring. This situation will create a greater impact on the economy in 2021."
He shared his own belief that economic recovery may wait until the end of next year, as the pandemic will continue to freeze people's movements globally until vaccines are available and distributed.
Source: https://www.bangkokpost.com/business/1988131/wary-of-slow-market-eastern-star-delays-project-launches-to-2021