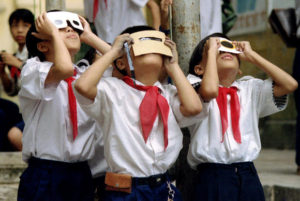 Vietnam's solar energy push draws investors
Policy changes spur shift to renewables, with far to go
Vietnam is finally looking at renewable energy options for future generations.
Vietnam's TTC Group is planning to sink about $1 billion into solar energy projects in a country still dependent on coal-fired thermal and hydro power for its power needs, with national electricity demand growing faster than 10% annually.
TTC Group, a sugar, energy and real estate conglomerate, said it plans to build as many as 20 solar parks with a total capacity of 1,000 megawatts by next year. The group executed a number of clean energy projects using sugarcane waste before moving into the solar sector.
A TTC representative told Bloomberg the company has one of Vietnam's largest solar portfolios. It will fund 30% of its new projects, and is in talks with banks and other financial institutions for the remainder.
TTC revealed its plans soon after Vietnam's new solar energy policy came into effect this month. A raft of incentives to support renewable energy will be in place until June 2019, and have been dubbed a "landmark" for the country's solar energy outlook.
Raising the bid price to buy solar energy to 2,086 dong (9.19 cents) per kilowatt-hour is a key measure, but this is still lower than earlier investor hopes of 11.2 cents to 13.2 cents. The tariff is higher than for onshore wind power projects priced at 7.8 cents per kwh. Solar power projects are exempt from import duties. Other incentives include breaks on tax and land use.
Fossil fuels still account for more than 65% of the country's energy output, causing serious pollution. Vietnam must satisfy growing energy demand while meeting the government's goal of cutting greenhouse gas emissions as much as 8% by 2030.
Under the 2011-2020 National Power Development Plan, Vietnam plans to cut back coal-fired projects to 26,000MW by 2020, from the 36,000MW planned in 2011. Renewable energy would grow to 9.9% of the country's total electricity production by 2020, to 12.5% by 2025 and to 21% by 2030.
By then, solar power output will total 12,000MW, or 3.3% of total production.
The total technical potential for solar power generation in Vietnam is estimated at around 13,000MW. In 2015, production stood at 5MW, mainly for research purposes and rural electrification. There have been a number of off-grid projects around the port of Danang, the greenest city in Vietnam, including its airport.
Vietnam's first significant on-grid solar energy investment came in 2015 with a 19.2MW plant in Quang Ngai Province. The $40 million project group was led by Thien Tan Company with investors from India and Thailand, and used solar photovoltaic technology from Thailand.
Around 30 power projects, ranging from 20MW to 500MW, are reported to have been registered for licenses, mostly in central Vietnam and the south. Backers include investors from Germany, South Korea, and the U.S. In early June, Japan's Fujiwara was approved for a 64MW solar plant and a 36MW wind power project in Binh Dinh Province, with a combined investment of more than $65 million.
Last month, the Sao Mai 1 solar plant was opened in the province of Dong Thap in the Mekong Delta. The 1.06MW plant is the first stage of a $260 million renewable energy venture between Vietnam's Sao Mai Group and Japan's Koyo Corporation. It will initially supply energy to a Sao Mai subsidiary, providing it with a 20% annual energy cost saving. Over the next decade, the joint venture has ambitions to meet the province's entire power needs, and to expand into other provinces.
Source: http://asia.nikkei.com/Business/Companies/Vietnam-s-solar-energy-push-draws-investors