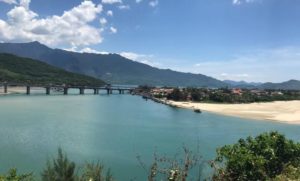 Vietnam's key North-South Expressway project sees revised plan
The plans for Vietnam's key North-South Expressway project are being amended. The Vietnam Government has said it intends to change its plans for three sections of the North-South Expressway. Instead of being carried out under the PPP model, these will now be handled under a public investment scheme.
The sections of the expressway between Phan Thiet and Dau Giay, from Mai Son to the Highway 45 Expressway and between Highway 45 and the Nghi Son Expressway are now subject to the revisions. The total cost for building the three sections is expected to be in the region of US$1.44 billion.
So far construction is underway on 601km of the 2,109km that the North-South Expressway will be when complete.
Local investors have been selected to bid for 11 sub-projects for the route, totalling 654km in all. These stretches will cost an estimates $5.06 billion to construct.
Source: https://www.worldhighways.com/wh8/news/vietnams-key-expressway-project