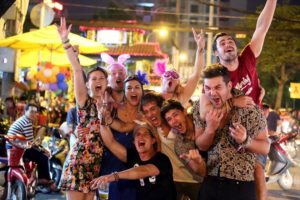 Vietnam has many attractions for Expats, so why are some Expats being forced to leave?
Vietnam has over the past few years, become increasingly popular as an expat destination and it is now recognized as a safe place for foreigners to live and work.
However, since the beginning of the Covid-19 pandemic, it has become a lot harder for Expats.
That said, Vietnam is a gorgeous country located in Southeast Asia near the eastern edge of the Indochinese Peninsula.
With ninety-six million residents, Vietnam explodes with culture, community, and warmth, making it an ideal expat destination.
Expats are therefore attracted by the nice weather, low cost of living, lively culture, and the steady improvements in Vietnam's infrastructure.
The top three reasons why foreigners move to Vietnam include: career advancement (34%); looking for new challenges (29%) and improving the quality of life (26%).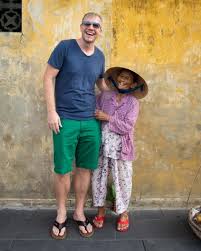 With all these aspirations, 39% of foreign experts agree that Vietnam is a destination to help them achieve their potential compared to their home country.
In the last 5 years, Vietnam has been a top rising destination for expatriates and foreigners to explore its opportunities in terms of work or investment.
Where Do Expats Live in Vietnam?
Depending on where you live, you can see the beaches and snow in Vietnam's tropical and mountainous regions.
The low cost of living compared to the United States or Europe, makes it accessible to many foreigners, and you can live comfortably in a city or countryside if you would like.
According to Retirepedia these are the best places for expats to live.
· The best place for retirees is Hoi An, as you can enjoy a peaceful lifestyle without being completely isolated from an urban region.
· Da Nang is an incredible location for people who want some urban amenities while retaining a sense of calm.
· Ho Chi Minh City is one of the most fun cities in Vietnam and is a favorite destination for young expats looking to party or engage in business.
· Hanoi is a beautiful city with a strong expat community, and it has tons of history and cultural significance.
· Sa Pa is an excellent place for expats who want to sustain themselves in a rural area of Vietnam without being completely isolated from modern society.
· For a French-influenced city that provides less culture shock than most of Vietnam, consider living in Da Lat.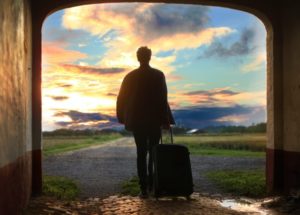 To be honest the largest group of Expats primarily live in Ho Chi Minh City, which has over 100,000 expats.
Ho Chi Minh City has English Centers and expat communities, and you can enjoy a busy nightlife, engage in business ventures, and meet tons of new people.
So why are some Expats now leaving?
Since the beginning of the Covid-19 pandemic, authorities have been adjusting visa policies for foreigners staying in Vietnam.
This is now making it more difficult to work in Vietnam if you do not have a work visa or a sponsor for making the necessary documents.
According to vietnamteachingjobs.com with the outbreak of the Corona pandemic around the beginning of 2020, Vietnam was forced to close its borders, along with strictly manage visa extension activities for foreign citizens within the country.
Recently, when the regulations on the issuance of work permits were tightened, as well as the elimination of establishments providing fake documents, foreigners are apparently not allowed to stay anymore and therefore there has been an exodus.
However, as the country is now experiencing like many Asian countries a massive labour shortage, one would expect authorities will need to welcome back Expats, and quickly.
Source: https://aseannow.com/topic/1238012-vietnam-has-many-attractions-for-expats-so-why-are-some-expats-being-forced-to-leave/