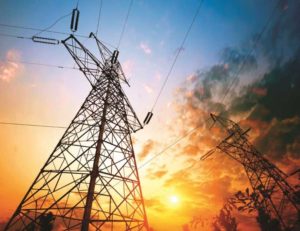 Thailand's Energy Regulatory Commission sets new deadline for power purchase agreement bid winners
The Energy Regulatory Commission (ERC) has set next Monday as the deadline for 14 winners in the auction of the 2017 Small Power Producer Hybrid Firm, a renewable power scheme, following failure to sign power purchase agreements (PPAs) with the Electricity Generating Authority of Thailand (Egat).
The bidding, which was carried out in December 2017, saw a total of 17 winners, but only three firms signed PPAs with Egat.
Last year, ERC allowed for a further delay due to lockdown measures which restricted travel.
ERC secretary-general Khomgrich Tantravanich said if they do not meet the deadline, they will be blacklisted, so unable to participate in future ERC projects.
The 17 winners have installed combined power generation capacity of 434 megawatts, based on renewable resources, notably biomass and solar power.
Power tariff is set at 2.44 baht per kilowatt hour (KWh).
They were all required to begin commercial operations in December 2019, but ERC decided to relax the requirements because of technical errors and the pandemic.
Three winners who already signed PPAs are Korat Industry Co (22MW), Kaset Phol Power Plant Co (40MW) and Bang Sai Phumiphat 20 Co, a subsidiary of Thai Beverage Plc (26MW). The remaining 14 firms have a total capacity of 346MW.
Mr Khomgrich said the power production quota of this scheme will be allocated to Energy for All renewable power scheme if the firms cannot sign PPAs with Egat. Bidding for Energy for All is expected to be called within 2021.
Source: https://www.bangkokpost.com/business/2084159/erc-sets-new-deadline-for-bid-winners