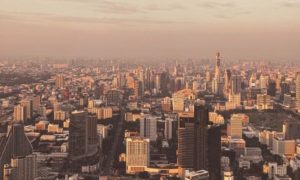 Thailand's B.Grimm Power to spend $1.67b in renewable, fossil fuel assets
Its current power generation capacity is slated to increase by 900 MW in 2021.
Thailand-based independent power producer B.Grimm Power (BGRIM) announced the allocation of 45–50b baht (US$1.50–1.67b) in capital spending to expand its business primarily through asset acquisitions.
Most of the budget will be apportioned for power generation asset purchases for renewable resources as well as fossil fuel.
According to company president Harald Link, there are plans to increase BGRIM's current power generation capacity of 3,682 MW by 900 MW in 2021, including 624 MW from facilities that are still under construction. Concurrently, BGRIM has set a target to grow to 7,200 MW by 2025.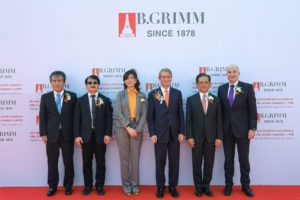 In the following months, purchase deals for a 300–360 MW power plant in Thailand and a 200–250 MW plant in Malaysia will be revealed.
Moreover, plans to procure wind farm development projects licensed by the South Korean and Vietnamese governments, with combined capacity of 300 MW, are also underway.
On 9 February, Link oversaw the foundation-laying ceremony that commenced the construction of seven 140 MW gas-fired SPP plants held at Laem Chabang, Chon Buri.
Meanwhile, three more ongoing development projects are anticipated to begin operations in 2021: a 16 MW wind farm in Mukdahan, a 15 MW solar farm at the U-Tapao airport, and a solar farm in Cambodia.
Source: https://asian-power.com/ipp/news/bgrimm-spend-167b-in-renewable-fossil-fuel-assets