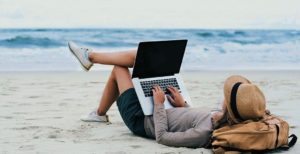 Thailand Construction News E-Newsletter (TCN318) out NOW!
Read a copy here Thailand Construction News – Thailand Construction News – TCN318 – 14.12.21
Why not subscribe (click here) – its FREE and out fortnightly-ish.
Thailand Construction News, or 'TCN' as it's better known, is Thailand's construction and engineering orientated e-newsletter and website, produced with expatriates, senior-management Thais and other like-minded and interested parties in mind.
Every year there are so many business and employment opportunities wasted and lost through not being able to find what or who one is looking for. The aim of Thailand Construction News is to bring to together and be the medium for the many expatriates from countries all over the globe and particularly for those of us in the construction-industries (of Building, Construction, Energy, Engineering, Gas, Interiors, Oil, Petroleum, Power, Property, Rail, Real Estate, Telecommunications, Transport, etc.) that work in and or have made Thailand their home, or have an interest in Thailand.
Thailand Construction News is the industry's best news resource for construction, engineering and associated sector professionals in Thailand and the region.
Thailand Construction News (TCN) website aims to be a comprehensive news aggregator of construction and engineering news in Thailand primarily, plus neighbouring countries of Cambodia, Laos, Myanmar and Vietnam, with news aggregated or collated from various news sources, in order that such material is available in one place. Recognition of the Source of the news is given at the bottom of each news article.
Thailand Construction News is proud to be a part of an industry that plays a major role in the economic growth of the Thailand and the region.
The reader profile is very high level and comprises developers, clients, project owners and top tier professionals such as managing directors, general managers, consultants and the like from across the wide spectrum of the construction and engineering industries; interestingly it is also widely received by expatriates who have nothing whatsoever to do with construction and engineering but seem to enjoy it anyway.
Thailand Construction News is packed full with local and international construction and engineering news; details of construction – and engineering orientated societies and organisations get-togethers, seminars, talks, 'knees up', etc; jokes; jobs locally and around the region; features on local companies, websites, readers contributions, and much more.
DOWNLOAD A COPY HERE: Thailand Construction News – TCN318 – 14.12.21