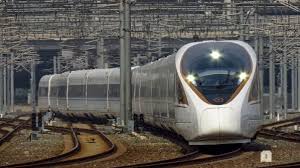 Thailand awards Baht 7.75bn high-speed line construction contract to the SPTK joint venture
STATE Railway of Thailand (SRT) has awarded a Baht 7.75bn ($US 248.72m) contract for the construction of part of the 873km Bangkok – Nong Khai high-speed rail project to the SPTK joint venture.
SPTK is a consortium led by Malaysian construction company Bina Puri, alongside NPA Construction Company, Thailand, and Tim Sekata, Malaysia.
The contract is for the construction of a total of 13.68km of railway along a 12.38km route, as well as the renovation of Nakorn Ratchasima station and the construction of a new station at Phu Kao Lat.
The contract also covers the construction of earthworks, retaining walls, piling, noise barriers and drainage, and the implementation of utilities including electricity and water at the stations.
The contract is part of the line's 252.2km Phase 1, which runs northeast from Bangkok to Nakhon Ratchasima. Construction on the section began in 2018, with the line currently scheduled to open in 2023.
The news follows a budget increase of Baht 12bn for Phase 1 on October 2 2020, to accommodate for the purchase of rolling stock, the construction of maintenance infrastructure and a decision to lay slab rather than ballasted track.
The line will be operated using Fuxing high-speed trains supplied by CRRC, and will support operational speeds of 250km/h.
Source: https://www.railjournal.com/infrastructure/thailand-awards-high-speed-line-construction-contract/