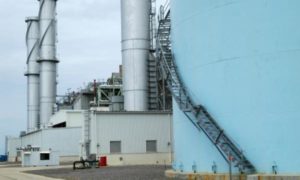 Thai officials reject coal use at NPS's long-delayed Prachin Buri power plant
The plant has been ordered to run on natural gas to generate electricity.
Thailand's National Power Supply Co. (NPS), the power generation arm of Double A Power Co, has been ordered by officials to shift from coal to natural gas to generate electricity at NPS's long-delayed Prachin Buri power plant, a report by Bangkok Post revealed.
Officials demanded the shift at the plant, which was meant to start operations in 2013, as part of the government's bid to lower the country's power generation from coal and lignite out of environmental concerns.
The Energy Regulatory Commission has been assigned to talk with NPS about speeding up progress at the plant, energy minister Siri Jirapongphun revealed.
"Shifting to natural gas will have no impact on power tariffs in the long run because the development cost of coal-fired power plants is higher than for gas-fired power generation," he noted.
NPS previously won an auction to develop a coal-fired power plant in 2007, with plans to sell the electricity to state-run Electricity Generating Authority of Thailand (EGAT). EGAT was also ordered to revise its power purchase agreement (PPA) with NPS, and reset the operation dates to 2036 and 2037.
Source: https://asian-power.com/project/news/thai-officials-reject-coal-use-nps-power-plant