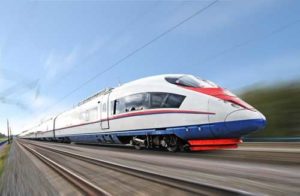 Tata Steel Thailand wins high-speed rail tender
29 October 2019
SET-listed Tata Steel Thailand Plc (TSTH), the local unit of India's largest steel maker, has won a bid to supply steel products for a high-speed rail project from Bangkok to Nakhon Ratchasima spanning a distance of 253 kilometres.
Rajiv Mangal, president and chief executive, said TSTH is providing 12,000 tonnes of high-quality steel for the first phase of construction.
The railway is a joint project between the Thai and Chinese governments. The first phase is scheduled to operate by 2023.
"The first phase of construction has 14 steel contracts, one of which is TSTH's contract," he said.
"This contract should start to book results to our revenue in the third quarter of fiscal 2019/20, starting in April."
Mr Mangal said TSTH's steel is 1,000-1,500 baht per tonne more expensive than the current steel price of 15,800 baht.
He said TSTH expects to win other contracts for this rail project to supply steel products in the near future, including the second phase of construction from Nakhon Ratchasima to Nong Khai.
The second phase will begin operation by 2025.
Mr Mangal said TSTH is considering its investment budget for fiscal 2020/21.
TSTH has prepared 300 million baht for fiscal 2019/20, with 30 million allotted to improve production lines at its facilities in December.
In related news, TSTH posted sales in the second quarter of fiscal 2019/20 of 296,000 tonnes, up by 3% from the same period last year, mainly thanks to an increase in rebar volume.
TSTH posted sales of 299,000 tonnes in the first quarter.
For the first half of fiscal 2019/20, TSTH reported sales of 595,000 tonnes, up by 4.56% year-on-year.
In revenue terms, the company posted 5.07 billion baht in the second quarter, down 13% from the same period last year because of lower prices for finished goods.
It reported 10.6 billion baht for the first half, up by 7% year-on-year.
TSTH expects the sales volume for 2019/20 to reach 1.2-1.25 million tonnes, compared to 1.15 million tonnes in the previous fiscal year.
TSTH operates plants in Chon Buri, Rayong and Saraburi, specialising in rebar and wire rods with a total capacity of 1.7 million tonnes a year.
In 2020, TSTH projects Thailand's steel demand will increase by 5-8% from the 2019 projection of 18.5-18.7 million tonnes.
Mr Mangal said the industry sentiment depends on positive movement for the country's economy.
Source: https://www.bangkokpost.com/business/1781914/tsth-wins-high-speed-rail-tender