Southeast Asia's biggest coal mining company, Thailand's Banpu, divesting coal business despite revenue surge
Windfall from global coal price rise will be invested in green power projects
Banpu, Southeast Asia's biggest coal mining company, said it will continue with the planned divestment of its coal business despite the surge in the global coal price that has pushed up revenues, and use the extra income to accelerate green power projects.
"This year, our coal sales will remain the same as last year at around 43-45 million tons," Banpu Chief Executive Somruedee Chaimongkol told Nikkei Asia. She did not give details about additional coal revenue, however, saying only: "The rise in income will be in line with the rise in the global coal price."
Coal has been going up since 2021 largely because of a surge in demand from China. Thermal coal futures on the Zhengzhou Commodity Exchange reached a record high of 1,982 yuan ($312) per ton on Oct. 19. Prices are expected to remain relatively high due to demand from steel mills restocking tight supplies ahead of Chinese New Year, the lunar new year holiday.
"This will not change our goal because we have a clear path moving toward a sustainable power business with smarter and greener energy," said Somruedee. "We see rising coal prices as a windfall that helps us with a hefty cash flow to accelerate our green energy portfolio."
Banpu is on course to cut its coal business to around 49% of EBITDA by 2025, down from around 80% in 2020. Some 20% of revenue will come from renewable power projects abroad and energy technology business at home. Another 20% is from a U.S. gas business with the remaining 11% coming from conventional power plants.
The company plans to continue investing in new energy sources and technology that can service changing future demand, particularly with the market shift to electric vehicles (EVs).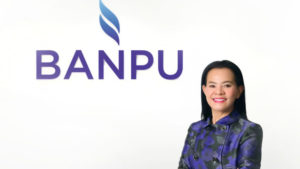 Banpu also plans to start small-scale mining of nickel, magnesium and cobalt, which are all used to make batteries.
"We may not start it as a big greenfield project because it needs a lot of investment and takes a long time to break even and reap profits," said Somruedee. "But we will seek potential partners and invest in a joint venture."
Banpu owns battery production facilities in China through Durapower Technology in Singapore, in which it has a 47% stake.
Banpu is investing in EV charging stations in partnership with Evolt Technology, a Thai tech startup. Evolt has developed an integrated charging station platform with digital technology and user-friendly applications for efficiency.
"We have been investing in EV facilities gradually and we are confident that we can provide EV solutions to meet consumer demand," she said.
With the company aiming to be a versatile international energy provider, Somruedee said Banpu still focus on its businesses abroad for 80% of its revenue, and will continue strengthening its power generation and renewable business domestically for the remainder.
"This year's highlight will be our renewable business in Vietnam, which is about to start commercial operations generating long-term revenue," Somruedee said. Banpu's solar farm in Ha Tinh Province in Vietnam has a total capacity of 50 megawatts and commences commercial operations this month.
Two other power plants are currently under construction overseas. The first phase of the 30 MW Vinh Chau windpower plant in Vietnam is due to start commercial operations in June 2022, while the 10 MW Shirakawa solar power plant in Japan will be commissioned in the first quarter of 2022.
In latest earning results, Banpu's net profit soared in the third quarter of 2021 by 763% to 3.49 billion baht, or $105 million, more than reversing a net loss of 516 million baht in the same period in 2020. The recovery was due to the surge in global coal and gas prices.
"This will be another year of prosperity for Banpu as we have diversified our business to keep up in a changing world so that we can be sure of continuing to grow sustainably," said Somruedee.
Source: https://asia.nikkei.com/Editor-s-Picks/Interview/Thai-miner-Banpu-divesting-coal-business-despite-revenue-surge