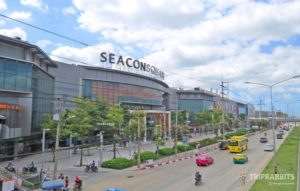 Seacon Square Srinakarin in Bangkok's eastern suburbs allots B1bn for massive revamp
Seacon Square Srinakarin is getting a 1-billion-baht upgrade to make it more fun and current.
Seacon Development Plc, the operator of Seacon Square malls, is spending 1 billion baht for a major facelift for its Srinakarin branch.
Tatiya Sosothikul, the company's managing director, said the spending is to keep the Srinakarin branch up to date with changing consumer behaviour and in response to the higher economic growth expected in the area after the arrival of the Yellow Line monorail by mid-2021.
"This is the biggest renovation of Seacon Square Srinakarin in its 25 years," said Charun Poopat, vicepresident for marketing. The ground, 2nd and 3rd floors will be renovated in its Robinson mall, covering a total of 27,000 square metres.
The updates include more than 150 kiosks, pop-up stores, restaurants and shops catering to all types of customer needs. This project, dubbed "MUNx2" (Mun Mun or double fun), should be ready for the arrival of the Yellow Line, he said.
Mr Charun said MUNx2 should make it a fun experience going to shops, restaurants, events and entertainment activities.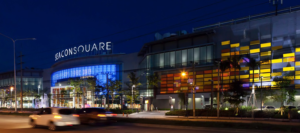 The MUNx2 project is scheduled to officially launch in the second quarter of 2020. Fun concept shops have already reserved about 50% of the space.
The ground floor will feature fun items and shops with unique designs for chic buyers and sellers, such as Custom Space by TWK Shop which customises motorcycles like Vespa, Peugeot, Lambretta to customers' unique styles.
The second floor sees a love the earth theme with organic and farm activities allowing customers to learn how to grow vegetables.
The third floor is to have a fun area for startups to sell their items or collaborate with games and model connoisseurs. In addition, Thailand Creative & Design Center will feature its new concept "Creative Food and Retail".
Some 80,000 customers visit Seacon Square on weekdays and 120,000 on weekends, a 5% decline attributed to the construction of Yellow Line monorail.
Source: https://www.bangkokpost.com/business/1880485/seacon-allots-b1bn-for-massive-srinakarin-revamp