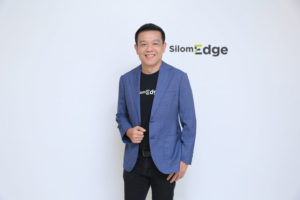 Real estate company Frasers Property Thailand aiming for 10-15% residential revenue growth
SET-listed real estate company Frasers Property Thailand Plc (FPT) plans to spend 10 billion baht on housing development next year, aiming for 10-15% growth in residential revenue.
The company's country chief executive Thanapol Sirithanachai said the investment budget will be for the acquisition of new land plots for low-rise houses including single detached houses, townhouses and duplex houses.
"The low-rise housing market will recover next year after the country's reopening as it will fuel employment and boost people's income," he said. "The relaxation of lending curbs can also resume purchasing power among homebuyers."
Despite an expected economic recovery in 2022, the pandemic remains a concern as any recovery in the tourism market will not be as promising as the pre-pandemic level.
Mr Thanapol said demand for single detached houses is tending to improve as buyers, particularly in the high-priced segment, have the ability to pay for a mortgage loan, when compared with the townhouse segment.
One of the new residential projects FPT plans to launch in 2022 will be phases of a mega project in the Bang Na area, where it has a total of around 4,700 rai on Bang Na-Trat KM 32, said Mr Thanapol.
In 2022, FPT expects to see a rise of 10-15% in revenue from the residential development business, driven by market and economic recovery.
From January to September this year, it recorded 11.57 billion baht in consolidated revenue, down 27.5% from the same period last year, while profit declined by 55.8% to 1.12 billion baht.
Revenue from residential development dropped 24.3% to 8.37 billion baht, while earnings from rents and services fell 21.3% to 1.61 billion baht, and revenue from others was 1.58 billion baht, down 44%.
The peak of revenue from residential development dates back to 2019 with 15.38 billion baht, before declining to 14.11 billion baht the following year.
"Next year we will focus on the housing transfer target rather than presales target," said Somboon Wasinchutchawal, FPT's chief financial officer. "We will focus more on reviewing customers' credit.
Source: https://www.bangkokpost.com/business/2213339/frasers-aiming-for-10-15-residential-revenue-growth