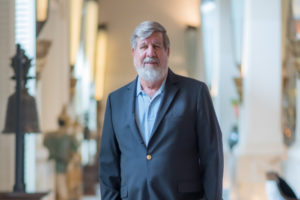 Minor International, prominent hospitality group, urges the Thai government to drop alcohol restrictions like early closing times and bring back Test and Go to encourage tourism
Minor International Public Company Limited, a prominent private hospitality group in Thailand, has submitted an open letter addressed to Prime Minister Prayut Chan-O'Cha, urging the government to lift the current restrictive alcohol drinking hours set at 9 PM in tourist zones, reimplement the "Test&Go" tourism scheme, stop forcing tourists to hospitals if positive for Covid-19 but mild or asymptomatic, and get rid of Thailand pass and replace it with a simple pre-flight vaccine check and covid test.
According to the letter, Company Chairman William Ellwood Heinecke stated that the government should consider a pragmatic approach to balance the way to keep the businesses and economy going while finding a way to live with the new Omicron mutant of the virus.
Closing international borders also causes more harm than good, especially when the local transmission of the new Omicron variant was already widespread internally in Thailand and appeared to be mild for most people, according to Mr. Heinecke. The statement also mentioned the recommendation of the World Health Organization, stating that border closures are ineffective, and Thailand should follow other European and South American countries in terms of relaxing travel restrictions to the pre-pandemic entry rules to encourage tourism.
The statement reads: "Moreover, the Thailand Pass pre-approval system has outlived its usefulness, having served as more of a hindrance to visitors than a public health safeguard, even mandatory insurance and pre-booking of hotels is a hindrance to tourism as proven by the rest of the world. This is not required today."
"In its stead, I suggest a simple pre-departure proof of vaccination and RT-PCR testing, as required by most nations and airlines."
"The resumption of Test & Go or Sandbox programs in all tourism markets is preferable. Any guest arriving and testing positive should be allowed to self-quarantine in their hotel of choice."
"In regards to tourism sandbox programs, the expansion of destinations to include Surat Thani islands, Krabi, and Phangnga was a good step in the right direction, but further roll out into more provinces (for instance, Chonburi and tourism-reliant Pattaya) would be even better."
"We in the business community are eager to work alongside your government and support efforts to weather this new COVID-19 wave. I am confident that with a balanced approach we can keep our businesses open and economy humming, while at the same time finding a way to live with this virus."
Source: https://thepattayanews.com/2022/01/13/minor-international-prominent-hospitality-group-urges-the-thai-government-to-drop-alcohol-restrictions-like-early-closing-times-and-bring-back-test-and-go-to-encourage-tourism/