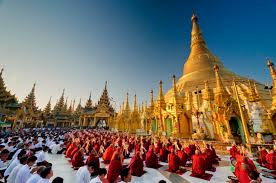 Lighthouse Club – Yangon Branch – Special Seminar followed by Networking – 30 May 2018
Special Seminar followed by Networking – 30 May 2018 – 2nd floor at Sule Shangri-La Hotel, Yangon, 5:45 pm-7 pm & 7-9pm
Please note that Marsh (Hong Kong) Limited are holding a special seminar on Construction & Construction Related Insurance in Myanmar.
The seminar will take place at the Sule Shangri-La Hotel, 2nd Floor Meeting Room on 30 May starting at 5.45 pm.
The duration of the seminar will be approximately one hour with time for questions from the audience.
There is no charge for this seminar and we encourage you to come and find out more about the subject.
Following the seminar, we will be holding the usual Lighthouse Networking Function at the Sule Shangri-La Bar starting at 7 pm.
Registration for the seminar: 5.45pm
Seminar: 6.00pm to 7.00pm (Free)
Networking: 7 pm-9 pm (Beer USD10/Kyat14,000 ; Wine USD16/Kyat22,000)
Thank you. All are welcome
Best regards,
Nway Darli Kyi Wynn
Secretary
darli AT meinhardt.net
Mobile: +95(9)5100758  I  Office: +95 9 262239842  I  www.meinhardtgroup.com   I  www.meinhardt.net