'Largest onshore rotors in Asia' as GE wins Mui Ne wind farm project in Vietnam
US group to deliver 5MW Cypress machines to second phase of project developed by regional partners
GE Renewable Energy has won a turbine deal in Vietnam that's said to see the largest rotors yet to be deployed in Asia.
The wind OEM will supply its GE 5MW-158 Cypress turbines to the second phase of the Mui Ne project in Vietnam, under development by partners Blue Circle and AC Energy.
As well as boasting the largest rotors yet in Asia at 158-metres, the GE machines will also be the first in the region to be transported to site in sections, according to a statement announcing the deal.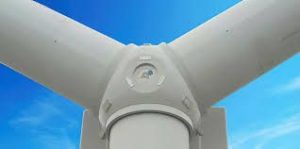 GE unveiled the Cypress in late-2018 as it extended its product range into the 5MW-plus arena, with the two-piece blade design touted as a key feature to aid logistics. The OEM has since seen order success for the turbine in markets spanning Europe, Brazil and Australia.
Mui Ne, in southern Vietnam, has a total expansion potential of up to 170MW "in one of the best wind resource areas in continental Vietnam" according to the developers, which plan to qualify for a feed-in tariff worth $0.085/kWh.
The first 40MW phase of the project is equipped with V150 4.2MW turbines from Vestas.
Blue Circle and AC Energy – a unit of Philippines conglomerate Ayala – in 2018 linked to develop 1.5GW of wind power across southeast Asia.
Source: https://www.rechargenews.com/wind/largest-onshore-rotors-in-asia-as-ge-wins-vietnam-wind-farm-deal/2-1-781951