How Cold Bonding Solutions Keep the World Connected
Belzona's cold bonding solutions help cell network antennas to deliver smart solutions
Throughout Southeast Asia and the Middle East, consumers, telecom operators, and enterprises have been eagerly awaiting the arrival of the new 5G mobile network. This new network promises to provide more reliable and faster wireless internet and cell phone services.
Initially launched in 2019, 5G is the fifth generation of mobile network technology and the natural successor to the current 4G network which provides connectivity to most of today's cellphones. The new 5G network promises to connect virtually everyone and everything, including machines, objects, and devices.
With the launch and implementation of this network comes the problem of installing the thousands of new 5G antennas; although 5G antennas are a lot smaller than their 4G counterparts, more of them are needed to cover the same area. Available space is limited due to the previous 4G installations. As a result, telecommunication companies are now purchasing and leasing space from owners of various structures, including water tanks, storage silos and commercial buildings.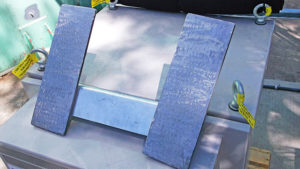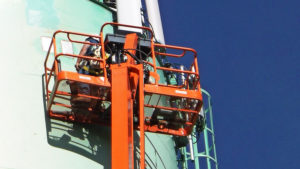 Conventional mounting methods for antennas such as welding and bolting carry risks that include possible damage to the external structure and internal lining along with the need for specialist equipment that may involve on-site hot work, all of which culminates in an expensive and time-consuming exercise. Less invasive methods such as magnets require a large surface area to ensure adhesion and loading capacity and are a costly option, especially when you factor in that their longevity is unproven.
The range of cold bonding solutions Belzona provides is the perfect alternative to the methods mentioned above; our polymeric composite materials offer a unique benefit in new construction situations. Once cured, these cold applied systems provide a durable bond with outstanding physical properties to substrates such as steel and concrete.
Belzona was first used as an adhesive in the late 1950s to attach equipment ID tags. Over the years, Belzona materials have been enhanced to resist higher pressures and temperatures as well as demonstrate significantly higher adhesion and compressive strength.
Belzona 1111 (Super Metal) and Belzona 1161 (Super Metal UW) have proven highly effective for the cold bonding of steel or composite attachment plates to water storage tanks, rooftops and various other structures used for antennas. Due to the ease and speed of application, the products can be used for top mounts, side mounts, stability brackets and cable tray mounts.
As no hot work is required, heat-affected zones and health and safety concerns are minimised. The application results in full contact between the plate and the substrate, and possible galvanic corrosion is eliminated due to electrical insulation properties ensuring all equipment, framework and supports can be bonded permanently and safely.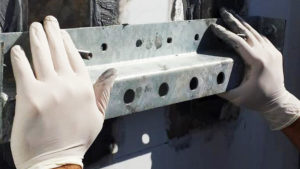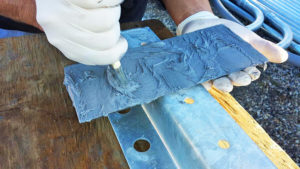 By 2025 it is estimated the 5G Technology Market will surpass USD 700 Billion, with the North American region dominating the market with a compound annual growth rate (CAGR) of 71%. However, Asia Pacific (APAC) is expected to be the second-largest region for growth with an estimated value of USD 17.55 Billion by 2025 with a promising CAGR of 74.60% during the forecast period due to China and India increasing their digitisation plans.
Founded in 1952, Belzona is one of the world's leading designers and manufacturers of industrial coatings and polymer repair composites and provides a truly global service with carefully selected distributors that share the same commitment and high-quality service.
Thanks to Earl for providing this article!
Earl Brown | Marketing APAC / Middle East
Belzona
+66 (0) 33 005 600
Free Zone 2, Laem Chabang Industrial Estate
213/1 Moo 3, Tungsukhla, Si Racha
Chonburi 20230, Thailand