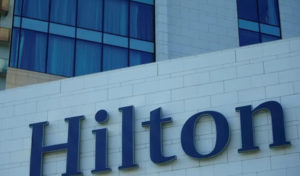 Hospitality firms eye Cambodian market
6 September 2018
With the local tourism industry thriving, two well-known hospitality groups are now eyeing the Cambodian market.
Christian Pucher, director of development in Asia at Hilton, said they are now looking for local partners that can help them penetrate the local market.
"Cambodia has a great history and a rich culture, coupled with impressive destinations like Siem Reap, Phnom Penh and Sihanoukville.
"The government is working overtime to attract more foreign investment to the country, so we can expect to see many more hospitality projects being developed in upcoming years," Mr Pucher said.
"Our plan is quite simple: we always look to deploy the right branch in the right location with the right partner, and we can't do it alone; we need a Cambodian partner," he said, adding that he would like to see the Hilton brand in the country within the next five years.
Kevin Beauvais, founder and CEO of InVision Hospitality, which provides strategy and management services for hospitality projects in the region, said that after gaining a foothold in three other countries in Southeast Asia, his company is now ready to enter a new market.
"The growth happening here is very exciting," Mr Beauvais said.
"When I look at what has happened in Thailand, Vietnam and Malaysia, I realize that we have been successful but that it took a long time for the sector to be ready.
"In Cambodia, it is also taking time, but now there is better road infrastructure and better airports, and the authorities and the private sector are working together. Things have really improved."
He said he is now focused on Southeast Asia, with no desire to "go worldwide".
"We seek to find the right opportunity. I always want to find countries that are unique, charming and offer great experiences to guests, and I think Cambodia meets all those requirements."
Source: https://www.khmertimeskh.com/50530717/hospitality-firms-eye-cambodian-market/