Difficulty in implementing high-speed train to resort provinces
By Digital Content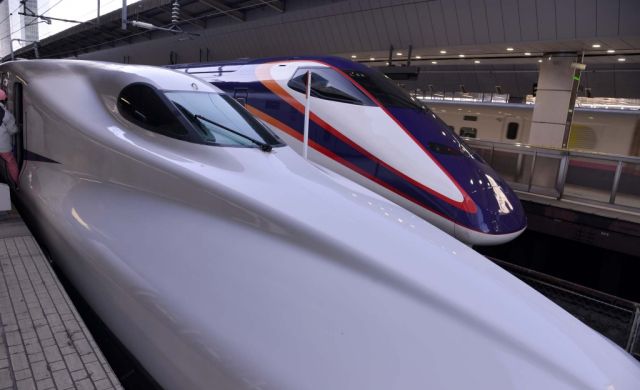 BANGKOK, Feb 14 — Experts said on Saturday that an idea floated recently by Prime Minister Gen Prayut Chan-o-cha to construct high-speed train service to popular resort provinces in an attempt to boost Thailand's tourism industry would be difficult to implement.
They say it would take several years before an environment study could be completed while the private sector would also be reluctant to enter into a joint investment with the state. Therefore, the government may have to invest by itself if it wanted the programme to materialise.
Gen Prayut came up with the idea to develop short distance high-speed train to Pattaya resort in Chon Buri province and Hua Hin in Prachuap Khiri Khan province with the objective of boosting tourism businesses in the two provinces.
The Transport Ministry's Office of Transport and Traffic Policy and Planning had conducted environmental studies on both routes. For instance, for the route passing Pattaya, a train would start from Bangkok to Chachoengsao, Chon Buri and Rayong with a total distance of 193.5 kilometres.
Total construction costs would be Bt152 billion while the economic internal rate of return (EIRR) would be 13 per cent and construction would take about 54 months.
As for the route passing Hua Hin resort, the Office study showed that the route would pass five provinces, starting from Bangkok.
Total distance would be 209 kilometres with an investment cost of about Bt98.40 billion and EIRR of 8.11 per cent.
Sources close to the Office of Transport and Traffic Policy and Planning said it would be difficult to implement and it would not receive interest from the private sector to jointly invest in the projects due to high investment costs and difficulty in turning a profit.
However, other studies conducted in the country and overseas suggested that implementation of high-speed trains would benefit the country's economy by raising land value along the rail line, creating new jobs and boosting the tourism industry. (MCOT online news)
Source:  http://news.thaivisa.com/thailand/difficulty-in-implementing-high-speed-train-to-resort-provinces/11084/