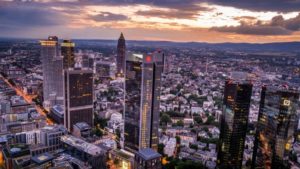 Demand for lower-end Thai condo rentals sees big jump
Rental condos priced at under 15,000 baht ($480) a month in Thailand are seeing over 20 per cent in growth while there is a big drop in demand for rental units priced at above 25,000 baht, an industry executive said.
Wathayut Thongphorm, managing director at Primo Service Solution Co Ltd, a subsidiary of Origin Property Pcl, said the rental condominium market is growing in the price range of 10,000-15,000 baht per month while condos in the range of 25,000-150,000 baht per month are seeing a significant drop in customers.
He said: "Rental condos priced lower than 15,000 baht per month are growing at over 20 per cent, especially in the BTS-MRT zones.
"The reason behind this is financial institutions' loan-to-value regulations, which limit the loans granted to each buyer. When people cannot get loans to buy property, they go for rental options instead.
"In contrast, luxury rental condos in the range of 25,000-150,000 baht per month are suffering from a drop in customers, as their main target groups are foreign travellers and executives of multinational companies, who are not able to enter Thailand at the moment.
"Sales of units in this sector have plummeted by more than 50 per cent, prompting some property owners to drop their prices by 20 to 30 per cent to attract other groups of customers."
Wathayut said an estimate of 40 condominium projects under its management showed that the return on investment (RoI) on condos in the range of 10,000-15,000 baht per month could rise to four-to-five per cent in the second half of this year, while the RoI of luxury condos could fall from five to three per cent in the same period.
"It could be the second quarter of 2021 before foreigners are allowed into the country and this segment jumps back up again," he said.
Source https://www.phnompenhpost.com & THE NATION (Thailand)/Asia News Network