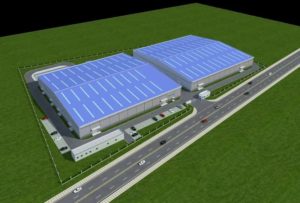 China State Construction Engineering (Thailand) wins bid to build two factories in Thailand
China State Construction Engineering (Thailand) Company Limited (CSCEC Thailand), a branch of China State Construction Engineering Corporation (CSCEC), recently received the bid acceptance letters for the construction of two factories for Tiangong Precision Tools and Great Star Industrial in Thailand. Both projects are located in the country's Rojana Industrial Park.
The total construction area of the Tiangong factory is about 19,510 square meters. The project includes civil engineering, water and electricity installation, steel structure engineering, fire control system, wastewater treatment, etc.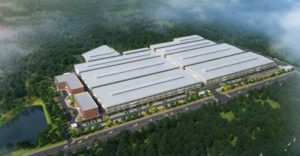 The construction of the Great Star factory is the first substantial engineering procurement construction project acquired by CSCEC Thailand in recent years. It has a total construction area of 65,000 square meters, including exploration, design, pile foundation, civil engineering, steel structure construction, etc.
Currently, there are eight factories being constructed by CSCEC Thailand.
Source: http://www.china.org.cn/business/2020-04/09/content_75912295.htm