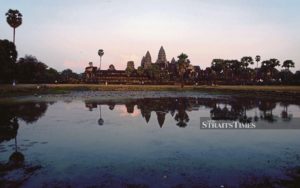 Cambodia's construction sector continues skyscraping performance
INVESTMENTS in the Cambodian construction sector are expected to rise to 78 per cent by the end of the year, compared to 2018.
Its Ministry of Land and Management, Urban Planning and Construction said that investments across the country are expected to be around US$9.3 billion (RM38.9 billion) this year.
Deputy Prime Minister and Minister of Land, Chea Sophara, said the majority of the investments are in the Preah Sihanouk province, and much of it is from China.
"The increase in the construction sector stems from the strong growth of the economy and political stability," the Khmer Times reported him saying at the 8th Cambodia-International Construction Industry Expo 2019, yesterday.
According to a report from the Land Ministry, in the first 11 months of this year, investment capital in the construction sector was US$8.75 billion (RM36.6 billion), accounting for a 67.44 per cent rise, compared with the same period last year.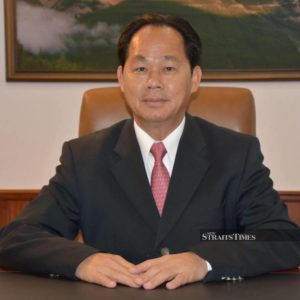 More than 1,000 companies are registered and operating in the construction sector, of which 485 are foreign companies from China, South Korea, Japan, Thailand, Vietnam, Singapore, Malaysia, France, the US, the UK, Australia, Canada, Germany and Spain, among other countries.
The World Bank's latest report said Cambodia's economy continues to show signs of robust growth, underpinned by solid export performance and strong domestic demand.
The International Monetary Fund had also named Cambodia as the nation with the highest economic growth among Asean countries.
Its economy is projected to ease gradually in the short to medium term. Growth is expected to decelerate to 7 per cent in 2019, down from 7.5 per cent in 2018.
The World Bank said that Cambodia's vibrant construction activity has continued despite foreign direct investment inflow slowing down.
It said that the most rapid increase in construction activity had been in the provincial capital of Preah Sihanouk, which received US$1 billion (RM4.18 billion) in investments for 2018.
"As a result, Sihanoukville is being transformed into an industrial boomtown with bustling investment, trade and tourism, an airport and the country's largest seaport. An expressway linking it to the capital city of Phnom Penh is under construction."
Cambodia Constructors Association chairman Pung Kheav Se agreed that the growth of the construction and real estate in Cambodia is still strong, and demand in this sector is high, especially from foreign investors.
He said investments are being moved from the textile industry into real estate and residential projects.
Kheav Se added that the government had issued an effective policy to support the private sector and attract more foreign direct investments into Cambodia.
He said Cambodia's land prices are low and construction materials are limited compared with China, Hong Kong and Singapore.
"We are still an attractive place to draw foreign investors. If Cambodia has political stability and security, it will attract more and more investors.
"We found that the number of high rise buildings, commercial centres, offices, banks, shopping malls, condos and residential projects in Phnom Penh and Preah Sihanouk province is growing."
Source: https://www.nst.com.my/world/region/2019/12/545344/cambodias-construction-sector-continues-skyscraping-performance