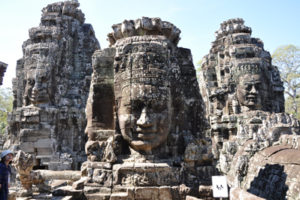 Cambodian PM sets five-day holiday in August 2020 lieu of cancelled Khmer New Year holiday in April
Cambodian Prime Minister Hun Sen said on Tuesday (July 14) that all civil servants and employees will be granted a five-day holiday from Aug 17 to Aug 21 in lieu of the Khmer New Year holiday in April that was postponed due to the Covid-19 pandemic.
"As promised, the government decided to make up for a five-day Khmer New Year holiday from Aug 17 to 21," he said during a visit to the Freshwater Aquaculture Research and Development Centre in southeastern Prey Veng province.
The decision came after the situation of Covid-19 has been brought under control, he said.
However, the prime minister urged people to continue to be extra-vigilant, wearing face masks, washing hands with alcohol and keeping social distance.
"It's fortunate for Cambodia that so far, no one has died of Covid-19 disease," Hun Sen said.
The Southeast Asian country has recorded a total of 165 confirmed Covid-19 cases to date, with 133 patients cured and 32 still in hospital. – Xinhua
https://www.thestar.com.my/aseanplus/aseanplus-news/2020/07/14/cambodian-pm-sets-five-day-holiday-in-lieu-of-cancelled-khmer-new-year-holiday-in-april
Source: Thaivisa forum