BANGKOK, 20 May 2014: A new UK visa application centre opened in Bangkok , late last week, following the renewal of a contract between the UK government and visa processing specialist VFS Global.
The centre is located on the 28th floor of Trendy Office Building on Sukhumvit Road Soi 13, Klongtoey-Nua, Wattana, Bangkok.
According to the British Embassy's website, the new centre will reduce waiting times for customers.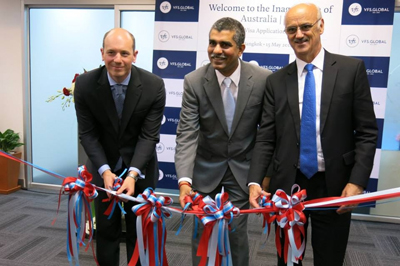 The new visa application centre opened shortly after VFS Global renewed its contract with the UK government to process UK visas and immigration documents.
Chargé d'Affaires of the British Embassy, Paul Bute, said the UK is open for business and new contracts will allow us to maintain a competitive visa system to support Britain.
"The new visa application centre will provide improved services and facilities for Thais who choose the UK as a destination for travel, business and study."
The visa application centre aims to process to non-settlement visas in 15 working days.
New services include a passport pass-back service, which enables customers to retain their passport, while their visa is being processed.
The centre also provides a three-to-five-day priority service and a prime time appointment service, which allows applicants to submit their application out of regular business hours at additional cost.
However, the reality for most travellers planning a trip to the UK is that even with the new centre, travellers are advised to apply for a visa up to three months in advance.
In 2013, almost 70,000 visas were issued to Thai applicants, an increase of 17% from 2012. The growth mainly for leisure trips, business visitors and study.
Source: http://www.ttrweekly.com/site/2014/05/vfs-renews-uk-visa-contract/