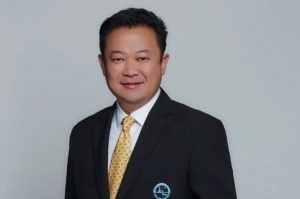 Tourism Authority of Thailand governor says no plans to change opening of Thailand to foreign tourists on 1st July 2021
The governor of the Tourism Authority of Thailand said there were currently no plans to change the country's strategy to open up to foreign tourism on July 1st.
This despite the devastating third wave of Covid-19 infections in the country that has seen numbers near 1000 daily in recent days.
Yutthasak Suphasorn told the Thai media that vaccination rollout in Phuket was was still key and he expects foreign tourists back in the third quarter.
He admitted that only those on the special tourist visa (STV) and others who really needed to return to Thailand were in the country as yet.
He finally admitted that few wanted to quarantine even for 7 days and that the situation was very quiet at the moment regarding foreign tourism.
He said there was no booking data and that tourists were waiting on Thai government and CCSA announcements later this month.
As far as local tourists go he thought that figures would show a 20% cancellation of bookings at Songkran as a result of the latest wave.
People were deciding to travel to low risk areas or not at all, he said.
He plans to meet with the Tourism Ministry after Songkran to decide what to do next.
Source: Thaivisa