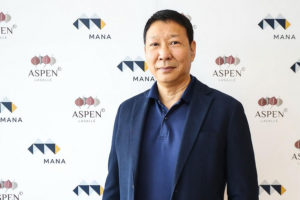 Thailand's Nawarat Patanakarn readies 2 new projects worth B1.86bn
SET-listed contractor Nawarat Patanakarn plans to launch two new residential projects worth a combined 1.86 billion baht this year after freezing new launches since 2020.
Pasan Swasdiburi, senior vice-president of the new business and strategic planning department, said the new projects will be located near existing ones that were nearly sold out or had a good sales rate.
One of the projects will be single detached houses worth 1 billion baht in Rangsit Khlong 3 area, which is close to its single detached house project that had a sales rate of 97%.
"The new project will be our fourth in this location," he said. "Rangsit Khlong 3 is a large residential area with a fast growing population as it has facilities, educational institutions, hospitals and shopping malls."
Mr Pasan said the company was a pioneer in this location, after launching the first project over 10 years ago.
Most big brands have launched several low-rise projects in this location because its potential is promising, he said.
Another project the company plans to launch will be Aspen Condo Phase D worth 860 million baht on Sukhumvit Soi 105 (Soi Lasalle), following three previous phases which had a sales rate of 99%, 95% and 47%.
"We will launch this new phase in the fourth quarter of this year or early next year, depending on the market situation," said Mr Pasan. "Mortgage lending rejection remains an issue."
Nawarat Patanakarn develops residential projects under a subsidiary, Mana Patanakarn Co.
It had no new projects since 2020 as the residential market slowed down from the lending curbs in 2019, followed by the pandemic which affected demand from 2020.
The contractor expects to generate 600 million baht in revenue from residential development by the end of 2022, compared with 689 million baht last year which rose from 400 million baht in 2020.
Last year, Nawarat Patanakarn recorded a total revenue of 11.2 billion baht, up 13% from 2021.
Revenue from construction grew by 28% to 9.88 billion baht. However, it had a net loss of 747 million baht, up from a net loss of 244 million baht in 2020.
"The construction sector will continue growing, driven by government spending," said Visut Suwanwitwaj, a vice-president.
He said private sector construction will recover after the pandemic subsides, while the Russia-Ukraine conflict may cause higher expenses, particularly fuel and construction materials costs.
However, the impact on the company would be minimal as the majority of its jobs were from the government.
Source: https://www.bangkokpost.com/property/2287266/nawarat-readies-2-new-projects-worth-b1-86bn