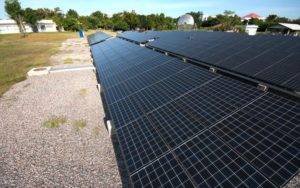 Thailand's Gunkul Engineering acquires 60 MW with purchase of two solar power farms in Vietnam
Thailand-based Gunkul Engineering Pcl (BKK:GUNKUL) last week announced the purchase of two solar power farms in Vietnam with a combined capacity of 60 MWp.
The Tri Viet 1 Solar Power Plant and Bach Khoa A Chau 1 Solar Power Plant, each with a capacity of 30 MWp, are operational since May 2019 and produce electricity under 20-year power purchase agreements (PPAs) with Vietnam Electricity.
Gunkul Engineering has acquired the solar parks through its subsidiary Bright Green Power Company Limited for a total consideration of USD 60.6 million (EUR 55.4m). Bright Green Power has bought 100% of Singapore An Yang Pte Ltd and Singapore Yun Yang Pte Ltd, which own the two solar parks, from Sungrow Power (Singapore) Pte Ltd.
The latest purchase is part of Gunkul Engineering's plan to invest up to THB 3 billion (USD 95.9m/EUR 87.m) in solar projects in Vietnam.
(USD 1.0 = EUR 0.913)
(THB 100 = USD 3.197/EUR 2.919)
Source: https://renewablesnow.com/news/gunkul-engineering-acquires-60-mw-of-solar-in-vietnam-686661/