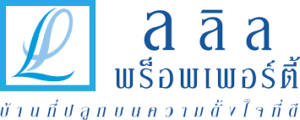 Thai developer Lalin Property plans 10-12 new projects worth a combined 8 billion baht
Despite an expected recovery in the property market, SET-listed developer Lalin Property Plc will cautiously move forward this year by planning 10-12 new projects worth a combined 8 billion baht, aiming for growth of 10%.
Chairman Chaiyan Chakarakul said the slow property market since 2020 already bottomed out and would recover in 2022 in line with economic growth forecasts.
"The economy will grow by 3-4% but not resume to normal or the pre-pandemic level," he said.
As domestic demand and purchasing power remain weak with high household debt, the company will take a careful approach by controlling cash flow and costs and applying lean management as the market will continue being challenged by the new Covid-19 variant.
All of the new projects Lalin plans to launch in 2022 will be low-rise houses.
The company wants to target real demand and this segment has more potential for growth than condos which saw a consecutive drop for several years.
"Low-rise houses will benefit from the government's incentives which include a cut of transfer and mortgage fees for units priced three million baht and lower running until the end of 2022," he said.
The company expects to have 8.5 billion baht in presales and 7.2 billion baht in revenue by the end of this year, a growth of 10% from last year.
Last year it recorded 7.8 billion baht in presales, higher than the target of 7 billion baht.
"Our growth has been higher than the market average for six consecutive years and we aim for the seventh in 2022," he added. "We also target to be one of the top five developers in low-rise houses priced between 2-8 million baht a unit."
Lalin also plans to spend 1.1-1.3 billion baht to buy new plots of land for future development.
It had 1 billion baht in cash with a debt-to-equity ratio at 0.6 times.
Source: https://www.bangkokpost.com/business/2245331/lalin-preps-10-12-new-projects