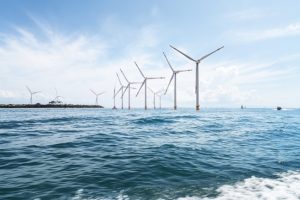 Singapore-based Janakuasa Pte., Ltd., and Ecotech Vietnam to build 18-19 turbine 78MW Hiep Thanh Wind Power Plant
Climate Fund Managers (CFM), the manager of the Climate Investor One (CI1) facility, has announced the notice to proceed for the construction of the 78 MW Ecotech nearshore wind farm project located in Tra Vinh province, Vietnam.
CI1's Construction Equity Fund is investing US$ 71.2 million for the construction of the 78 MW Ecotech project, which will be the second project developed and funded in collaboration with Korean energy firm ST International. The joint venture leverages CI1's end to end financing solution with ST International's knowledge of the Asian energy market.
CI1 and ST International are joined by local partners Janakuasa in developing the Ecotech project. The local partners, have an established track record in developing power projects in Vietnam and will enhance the execution and implementation capabilities of the development.
Vietnam's rapid economic growth and growing population is driving demand for new energy. The country's strong wind and solar resources make it an attractive investment destination for the development of multiple renewable assets in Southeast Asia. Furthermore, Vietnam has set major renewable energy targets seeking to rise from 0.3% renewable energy reliance in 2016, to 21% by 2030.
The Ecotech Project will deliver an estimated 257 GWh of clean energy annually and avoid approximately 123 500 tpy of GHG emissions, thus making a contribution to Vietnam's objective to transition to away from fossil fuels and increase their reliance on renewable energy.
Source: https://www.energyglobal.com/wind/27072020/hiep-thanh-wind-project-to-be-constructed/