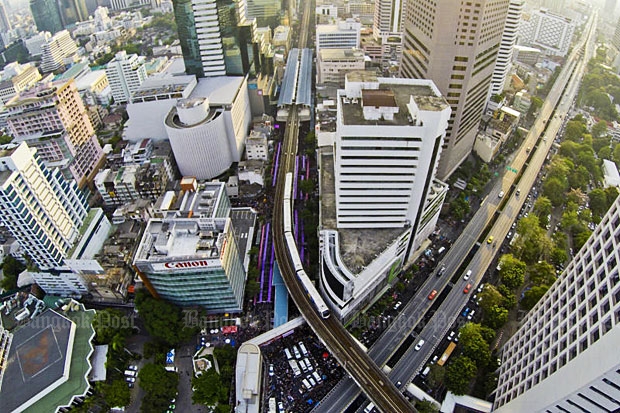 New land appraisal prices nationwide for 2016-19 are up 27.8% from the levels set in 2012-15, while property on Silom Road remains the most expensive in the country, according to the Treasury Department.
Average land prices in Bangkok are up 15.8% since the last review four years ago, while those in the provinces increased by 27.9% in the same period, Treasury Department director-general Chakkrit Parapuntakul said on Saturday.
The highest appraisal price was on Silom Road from Soi Sala Daeng to Narathiwat Road, at 1 million baht per square wah (four square metres), up 17.6% from 2012-15.
The second highest prices, averaging 900,000 baht per square wah and up 12.5%, are found along Ratchadamri Road between the Ratchaprasong intersection and Khlong Saen Saep; Rama I Road between the Pathumwan and Ratchaprasong intersections, and all of Phloenchit Road.
Outside Bangkok, Hat Yai district in the southern province of Songkhla was the most expensive with land at 400,000 baht per square wah, followed by downtown Chiang Mai (250,000 baht) and Pattaya Beach Road in Chon Buri (220,000 baht).
The least valuable plots were in Omkoi district of Chiang Mai with land appraised at just 10 baht per square wah.
Source: http://property.bangkokpost.com/news/807164/silom-land-thailand-priciest