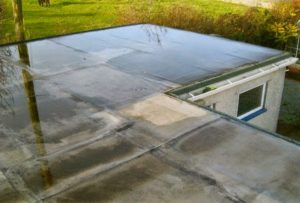 Requesting advice on repairing concrete roof with water leakage, project outside of Bangkok
Here at Thailand-Construction.com we received an enquiry today about a project refurbishment that has water leakage because of a concrete roof that has probably never been maintained.
The person that contacted us works for a foundation/NGO. They are looking for hopefully some free (or maybe inexpensive) consulting advice on repairing a concrete roof outside of Bangkok.
I would imagine that they might even me interested in receiving a quotation if that is your business.
Their query is as follows:
They have a quotation from a company who says that the concrete thickness on the roof needs to be 5-7 cm besides all the additional layers of sealant etc.
They have another quotation from a company who says that he eliminates this need for the thickness by using swimming pool cement (thicker mortar) so will only put 2cm of thickness.
Everything they have found on the web from CE sites says it needs to be a thicker layer.
What should they do / how should they proceed?
If you can help, in the first instance contact us at Thailand-Construction.com and we will pass on the persons contact details for you to follow up.