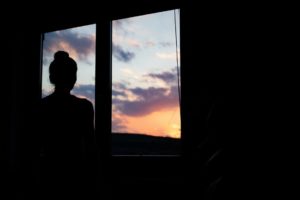 Quarantines are killing Thailand's tourism industry, and not even a long holiday can offset 14 days of isolation
Despite reopening to long-stay tourists in October, Thailand attracted relatively few arrivals
By comparison, the Maldives, which is quarantine-free, has recorded relatively respectable visitor numbers
In the halcyon days of 2019, Thailand welcomed almost 40 million holiday­­makers from overseas. The average international hotel guest's length of stay that year was 9.26 days, according to data platform Statista – precisely 4.74 days shorter than the quarantine period required from all visitors nowadays, which perhaps explains why so few tourists have taken the Land of Smiles up on its long-stay special tourist visa (STV) offer.
Launched in October to provide a lifeline to a depressed tourism-dependent economy, the STV scheme is open to travellers from all countries providing they present a negative result from a recent PCR test and isolate for 14 days on arrival. After quarantining at a government-approved hotel, tourists are free to roam for up to 90 days from their date of entry, with the option of extending the visa twice. In December, Thailand added the option of a shorter stay tourist visa, valid for a period of 60 days, with a 30-day extension allowed.
But news service Bloomberg reports that "Just 346 overseas visitors have entered the country on average each month on special visas since October," citing figures provided by the Thailand Long­stay Company, which helps facilitate the travel permits. "That's well below the government's target of about 1,200 and a tiny fraction of the more than three million who came before the pandemic."
By contrast, the Maldives – which relies on tourism more than almost every other country in the world – opened its borders in July with no incoming travel restrictions at all, a remarkably bold move in the middle of a pandemic.
After a small number of arrivals tested positive for Covid-19 while on holiday, the nation introduced the necessity for a negative PCR result to enter from September 10 and has been receiving a steady stream of tourists since.
"The Maldives' gamble to open borders in mid-July has begun to reap small but promising returns," reported financial newspaper Nikkei Asia in October. After recording just 1,767 arrivals in the second half of July, the archipelagic state had welcomed a respectable 555,399 visitors by the end of 2020, more than 100,000 of whom had entered since the removal of restrictions in the summer. While that might be a fraction of 2019's record 1.7 million arrivals, it's not bad for a country whose borders were closed for four months.
By comparison, just 6.7 million people entered Thailand last year, according to the Ministry of Tourism & Sports, the lowest number since 2008.
The Maldives' revival is being driven by tourists from Russia, Ukraine, India, Britain, Kazakhstan, France, Slovakia, the United States, Austria and Germany, according to English-language Maldivian news site Edition, all countries that don't (or didn't until recently) require quarantine from their arrivals, either.
Notable by their absence are the Chinese. The "fast lane" arrangement between the Maldives and one of its most imp­ortant source markets, which would have exempted Chinese holidaymakers returning home from having to quaran­tine and was first reported on last June, appears never to have materialised. As a result, neither have travellers from the Middle Kingdom.
Anyone else noticing a pattern emerge?
Requiring quaran­tines is an obstacle to tourism. If people can travel without concerns about quar­an­tine, both in destination and origin countries, more trips will be made
Suthiphong Pheunphiphop, president, Thai Travel Agents Association
The Thai Travel Agents Association (TTAA) has for months been calling for an alternative to arrivals having to isolate. Speaking to the Bangkok Post in November, TTAA president Suthiphong Pheunphiphop said, "Requiring quaran­tines is an obstacle to tourism. If people can travel without concerns about quar­an­tine, both in destination and origin countries, more trips will be made, even without a vaccine available."
Comparing the Maldives' (relative) tourism triumph with Thailand's less successful situation – Nikkei reports that the current second wave of infections could cost the tourism sector 100 billion baht (US$3.3 billion) – there seems to be something to Pheunphiphop's theory. Quarantines are killing the country's travel industry.
Hope, meanwhile, is being placed in vaccines, which could prove to be the salvation of tourism operators everywhere. Industry website TravelDailyNews reported on January 27 that "Thailand is considering allowing vaccinated travellers to skip the mandatory quarantine" and that it "hopes to see travellers return by the third quarter of this year".
But, as the Bangkok Post reported, "The future might be too opaque to forecast, particularly regarding the effectiveness of each vaccine and the time needed to build up herd immunity in vaccinated nations."
For the time being, quarantines remain perhaps the most effective way of ensuring arrivals don't transmit the virus.
That's if there are any arrivals to speak of.
https://www.scmp.com/magazines/post-magazine/travel/article/3120232/quarantines-are-killing-thailands-tourism-industry