Phayao locals fear bio-power plant will ruin health, environment
By THE NATION
More than 50 people gathered at the Chiang Rang sub-district administration organisation (SAO) in Phayao province on Monday (May 23) to protest construction of a local bio-power plant they said could damage their health and the environment.
Protester Saokaew Tiangsawat explained that a private corporation had urged community chiefs to inform villagers about the construction. The news prompted fears of potential environment damage and pollution among Chiang Rang citizens and those in neighbouring areas of the northern province.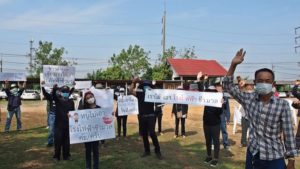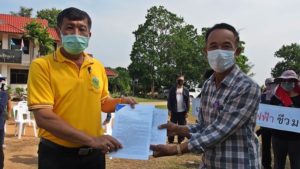 The protesters had already submitted a letter of objection to the Chiang Rang SAO and would submit another letter to authorities in Phu Sang district, where Chiang Rang is located, she added.
The district chief reportedly issued a document on May 22 prohibiting village headmen from informing local people about the plant's construction, since the project does not involve the government or its agencies.
The document said district authorities will contact relevant agencies to check on the details of the bio-power project. They will then invite provincial energy officials to pass on the information to local headmen and chiefs next month.
Source: https://www.nationthailand.com/news/30388463