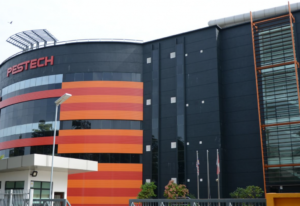 Pestech International inks MoU with Attwood Investment to build 2 solar-based assets in Cambodia
PESTECH International Bhd subsidiary, Pestech (Cambodia) plc (PCL), had signed a memorandum of understanding (MoU) with Attwood Investment Group Co Ltd (AIG) to collaborate on the development of two feasibility studies about the construction or ownership and operation of solar-based assets in Cambodia.
In a filing to Bursa Malaysia today, the company said that the operation of solar-based assets specifically in the Pailin Province where solar assets would be used to provide electricity to MSP Development Co Ltd for on-sale to retail customers and Rooftop solar within the Steung Hav Special Economic Zone.
Pestech said the MoU will allow PCL to contribute and strengthen its expertise in renewable energy while being committed to sustainable development.
"Under the MoU, the parties shall cooperate to complete the feasibility studies and formulate a licence and approval strategy and embed the requirements of clean energy generation," it said.
"The objective of the feasibility studies is to offer both competitively priced clean and conventional energy mix to customers while providing potential investors a market-based risk-adjusted financial return," the company said.
PCL, a company listed on the Cambodia Securities Exchange, is mainly engaged in the business of construction of electrical substations and transmission lines.
MoU is valid for eight months but all parties may mutually agree in writing to extend the term of the MoU.
"If either of the feasibility studies is accepted by both parties, PCL is granted "duty of the first offer" for any turnkey engineering, procurement, construction work or investment opportunities related to the project," Pestech added.
Source: https://themalaysianreserve.com/2022/12/15/pestech-inks-mou-to-build-2-solar-based-assets-in-cambodia/